Israeli-British cybersecurity startup Snyk raises $200 million at a $2.6 billion valuation
The company states that it has experienced an extraordinary year of momentum thus far, including more than 275% revenue growth and 100% employee growth
Tel Aviv-based cybersecurity startup Snyk Ltd. announced a $200 million investment on Wednesday, led by venture capital firm Addition, according to a company valuation of more than $2.6 billion. In January of this year, the company completed a $150 million round, led by New York-based growth equity firm Stripes Group LLC, according to a company valuation of more than $1 billion. Other leading investors in the company include Accel, Amity, Boldstart, Canaan, Coatue, GV, Salesforce Ventures, Tiger Global and Trend Forward.

Snyk's security product is aimed mainly at developers, providing a solution that finds and fixes vulnerabilities and license violations in open source dependencies and container images. The company states that it has experienced an extraordinary year of momentum thus far, including more than 275% revenue growth and 100% employee growth, while continuing collaboration with customers such as Google, Salesforce, Revolut and ASOS.

Snyk separates itself from most cyber companies by targeting developers at companies rather than security experts. It offers its product on a freemium basis, with the option of paying for additional premium features. Securing external libraries has become essential in the modern working space that includes constant interaction with cloud platforms.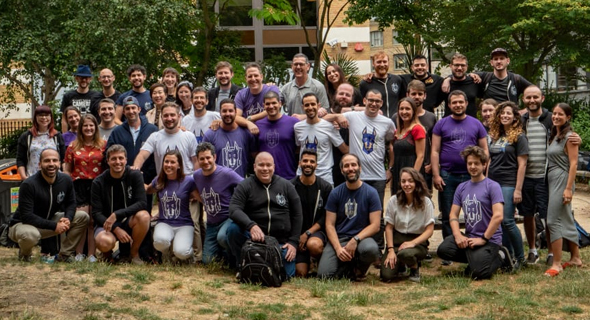 The Snyk team. Photo: PR