Singapore's Temasek signs deal to acquire Israeli micro-irrigation company Rivulis
Temasek intends to retain Rivulis' current management, as well as its headquarters in Kibbutz Gvat
Singapore's government holding company Temasek Holdings has signed a deal to acquire 85% of Israel-based micro-irrigation company Rivulis Irrigation Ltd. A person familiar with the matter who spoke to Calcalist on condition of anonymity confirmed the agreement was signed over recent days.

Temasek will purchase the stake from Rivulis' controlling shareholder, Israel-based private equity firm FIMI Opportunity Funds (56%), and U.S. based Paine & Partners (29%), which had previously controlled Greek micro-irrigation company Eurodrip S.A., before it was merged into Rivulis. FIMI is set to receive approximately $240 million for its shares, while Paine & Partners will get $125 million. Dhanna Engineering of India will maintain its 15% stake in the company. Gillon Beck, is the current chairman of Rivulis and is a Senior Partner at FIMI.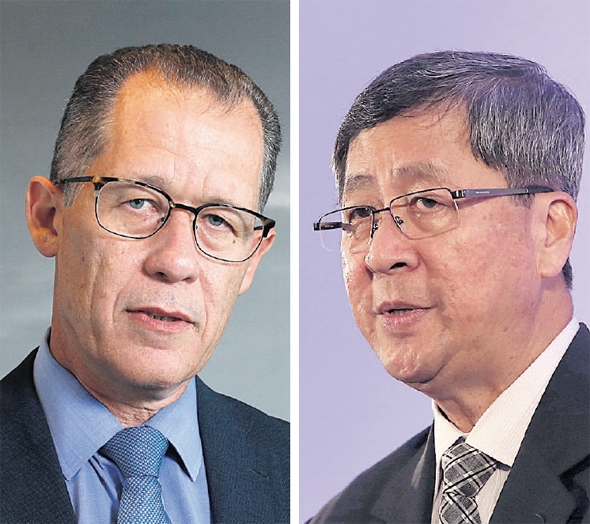 Rivulis chairman Gillon Beck (left) and Temasek chairman Lim Boon Heng. Photo: Amit Shaal, Chris Jackson

The sale process began over a year ago and was halted during March due to the outbreak of Covid-19. Temasek intends to retain Rivulis' current management, as well as its headquarters in Kibbutz Gvat.

Calcalist first reported last August that FIMI was looking to sell Rivulis and that it had hired Goldman Sachs to do so for it. Calcalist reported at the time that the early stage negotiations were being held mainly with foreign funds and that FIMI and its partners wanted between $500 million and $550 million for the company. Rivulis' sales in 2019 were around $400 million.

In 2018, Goldman Sachs coordinated the sale of 80% of Israeli drip-irrigation pioneer Netafim Ltd. to Mexico-based pipes and chemicals company Mexichem SAB de CV according to a company valuation of $1.895 billion. Temasek was one of the contenders for the company and seemed like the leading bidder until shortly before the deal was closed.

Rivulis employs 1,800 people across 16 facilities worldwide, 400 of them in Israel. The company's main markets are Turkey, Greece and the Balkans, the U.S., Mexico, Brazil, and Argentina. In its sector, it is considered a solid company but one that requires some changes to become a leading one.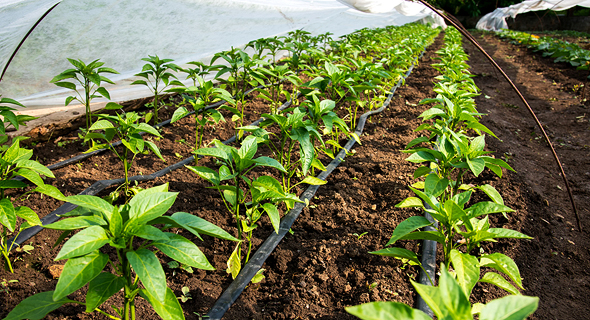 Drip irrigation. Photo: Shutterstock

FIMI, founded and headed by Ishay Davidi, is Israel's largest private equity fund. Since its establishment, it acquired control in 90 companies but to date has sold 60 of them. Currently, it holds stakes in 30 companies, which between them have 50 facilities in Israel and over 10 global subsidiaries. FIMI raised six funds since its establishment.

Temasek, founded in 1974, has some $306 billion in assets under management. Its investments span a multitude of domains, including financial services, real estate, telecommunication, transportation, energy, and agriculture. In 2019, the company reported revenues of $85 billion, up 7% from 2018. Its net income in 2019 was $8.8 billion, a 45% drop year-over-year.