DiplomaTech
Despite unrest, Hong Kong remains open for Israeli business
Israel's economic attaché to the global financial hub breaks down the immense trade potential
Hong Kong has been rocked by protests for over a year now, but the head of Israel's Economic and Commercial Mission to the global financial hub, Yoav Haimi, says it remains open for business, and that there are opportunities abound for Israeli tech firms.

"From my personal experience since arriving in Hong Kong, other than the limitations and difficulties brought on by Covid-19, I haven't felt anything from what you see on the news and it has also not come up in talks with companies in Hong Kong and Israel," said Haimi, who began his tenure in Hong Kong in mid-June.

Millions of Hong Kong citizens were supposed to vote in legislative council elections earlier this week, but those elections were postponed for one year due to the Covid-19 pandemic. Instead, hundreds of demonstrators took to the streets to protest what they believe is an unjust delay due to a fear of city leaders from the potential results. Hong Kong, with a population of over 7.5 million, recorded 13 new Covid-19 cases on Saturday, extending its run of fewer than 20 daily infections to a sixth day, while also reaching 100 deaths in total since the start of the pandemic.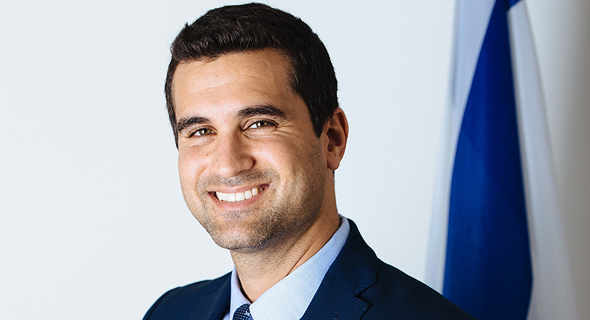 Yoav Haimi head of Israel's Economic and Commercial Mission to Hong Kong. Photo: Dana Tamari

Almost 300 people were arrested by Hong Kong police in the protests earlier this week in another chapter of civil unrest that began back in March 2019 due to plans to allow extradition to mainland China which critics feared could undermine Hong Kong judicial independence. The U.S. Congress passed the Hong Kong Autonomy Act in July of this year and President Donald Trump had signed an Executive Order to revoke the city's special trade status.

But business is operating as usual, as much as it can during the pandemic, with Haimi noting that deals between Hong Kong and Israeli companies are being closed over video meetings.

"Our role as an economic mission is even more important these days than it used to be. If in the past a company could have sent people here and set up meetings itself, now they are completely dependent on us to represent them and also to meet people on their behalf," Haimi told CTech. "Like other missions across the world, we also work to promote Israeli export, but due to our location, with Hong Kong being a major financial hub with a lot of Asian and Chinese money being managed here, our mission also focuses on recruiting investments. One of my goals is that if an Israeli company is looking for investments it will know that it doesn't have to immediately go to the U.S. but can also come here."

Haimi has some advice for Israeli companies seeking money in Hong Kong. "It is very important for investors here to see that the company is planning to expand into the Asian market and isn't just interested in funding. We have a network of investors which my predecessors had built and we are seeing a lot of interest from them. Deals are getting done," said Haimi. "Negotiations are essential in Hong Kong and are part of the business culture here. It shows that you are thorough and patient. Sometimes Israeli companies want an answer on the spot, but they need to understand that a business relationship here is built on trust, so negotiations can sometimes take time. It is important to work with a local partner who understands the culture. Hierarchy, for example, is very important in Hong Kong. You have to show respect to the oldest person in the room and a lot of times he will have the final word."

One of the deals that exemplifies the potential of the partnership between Israel and Hong Kong was completed in May of this year when Israel's Newsight Imaging, the CMOS image sensor chipmaker for 3D machine vision and special analysis applications, completed a $7 million series A funding round led by the U.S. firm Infinity Capital with the participation of George So, the owner of Hong Kong-based biotech company AIinnoBio which develops spectral analysis solutions.

Founded in 2016, Newsight develops advanced complementary metal-oxide semiconductor (CMOS) image sensor chips, but with the encouragement of So it adapted its tech to develop a rapid Covid-19 detection test. The company received Sheba Medical Center's IRB Ethics ("Helsinki") Committee approval to conduct a pilot program in July, with the tests using Newsight's spectral device based on its developed Spectrometer-on-Chip. The device, which is about the size of a computer mouse, can identify and classify evidence of a virus in the body in less than a second, using a sample of fluid (blood serum or saliva sample) inserted into a disposable test cuvette.

"This is a great example of a partnership which began with a visit of a Hong Kong delegation to Israel arranged by the mission that led to investment and ultimately a spin-off company," said Haimi.

"My goal is that local companies will think of Israeli tech and approach the Israeli mission when they have some kind of difficulty or challenge," added Haimi. "I also want Israeli companies to realize that there is an entire world out here in Hong Kong and Asia that they should be taking a closer look at. Companies are understanding that they can no longer put all their eggs in one basket and that you need to examine different markets. I want Israeli companies to understand that there are opportunities here and it is my job to make these opportunities accessible to them."