The Valley is hot for virtual healthcare
Covid-19 made telemedicine a reality and everyone is looking to invest in the now scorching sector
Once again I begin my column on the Silicon Valley with a climate catastrophe, as a yellow cloud caused by the fires that surround us covers the entire valley like a doomsday omen or a vision of a settlement on Mars.

The Silicon Valley in 2020 is similar to the rest of the world in that it has fallen off the rails, but the circumstances have also expedited technological change that would have otherwise taken decades. Call it digital health or telemedicine, the remote healthcare sector in the U.S. is undergoing a revolution that was long-overdue and long blocked by regulatory forces, the FDA, and the insurance companies.
Yellow skies as a result of the California wildfires. Photo: AP

The interest serves as a reminder and warning of the affair that rocked Theranos, and its photogenic founder and former valley-darling Elizabeth Holmes, who transformed instantaneously from the great hope of the medical testing industry to a symbol of its possible manipulation (she will likely plead insanity in court). The book "Bad Blood," which was written about her has become one of the books that most impacted the tech and VC community in recent years (though it is doubtful that its lessons were absorbed). But like always, when it comes to venture capital and entrepreneurship, there is always something bigger— and Covid-19, bless its soul, has shuffled the cards and transformed digital health into one of the hottest sectors, drawing investors like flies to honey. Companies active in the space have raised $20 billion in recent years, with $5.4 billion, an all-time record, raised in the first half of 2020 alone.

It's incredible how a few months of quarantine and remote work has led to such drastic changes, with the biggest change of all sounding almost trivial. Until the Covid-19 outbreak, most U.S. insurance companies would not fund video-based virtual tests as they did physical visits to get the same tests done in a clinic. Since in the U.S. the healthcare industry's business model is based on insurance companies, the adoption of technologies that offered remote health solutions was very low and represented only $3 billion of the medical industry's annual expenses.

The pandemic, for the first time, created a situation where doctors refused to admit patients in hospitals or clinics, and patients refused to come in for tests and checkups. The result was that the main obstacle to the adoption of remote medicine via video calls was removed and the insurance providers agreed to cover it.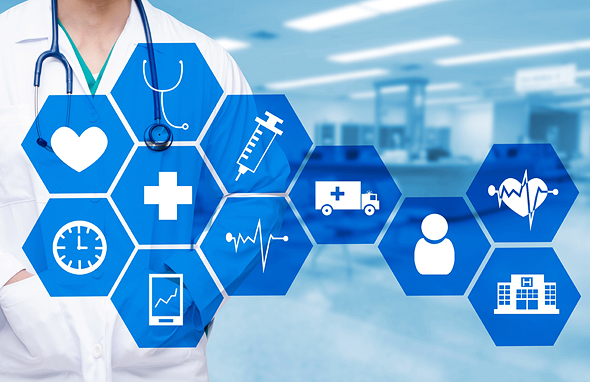 Virtual healthcare . Photo: Shutterstock

The non-invasive testing industry has reached new peaks in recent months and the whole valley is looking for investments in the field. Like others who had previously invested in the industry, I find myself having lively conversations with funds that had never backed it but are now diverting huge resources in its direction. It is now estimated that the annual expenditure on remote doctor visits will climb to $250 billion, 20% of all doctor's visits. No wonder then that the sector is experiencing a mad rush of investments and innovation.

The big news recently was the much-touted merger between Teladoc Health and Livongo in an $18.5 billion deal (Teladoc had in the past acquired BetterHelp, founded by Israeli entrepreneur Alon Matas) and their competitors AmWell and MdLive, who are planning to go public in light of the demand of recent months, as is chronic disease management company Omada Health, which raised $250 million from investors such as Andreessen Horowitz, which in turn just launched a new $750 million biotech fund.

The wave extends to companies that provide virtual pharmacy services like Capsule Pharmacy or provide access to basic medical services like Doctor on Demand or K-health, which was founded by Israeli serial entrepreneur Alon Bloch and uses AI to evaluate a patient's needs and matches them with a human physician for remote treatments or consultations, and which raised $48 million in February.

There has also been a recent peak in capital raised for companies that provide new ways for patients and medical services companies to connect, such as SeamlessMD or Conversa Health and in the field of diagnostics, like Israeli company Zebra, or Visby Medical, which last month received a $19 million prize for developing a PCR device for remote rapid diagnosis of gonorrhea, founded by Israeli entrepreneur Adam de la Zerda.

Another significant change in the field is that in the wake of Covid-19, the FDA has shown far greater flexibility when it comes to approving virtual clinical trials, a tendency that makes the development of drugs and medical devices far more accessible and affordable for new companies.

Similarly to the much-debated shift to remote work, the telemedicine industry's leap into the virtual world raises questions — is this just a temporary trend or one that will become permanent and survive the eventual discovery and distributions of a vaccine?

Just last month I underwent a remote examination by an orthopedic specialist at Stanford's Hospital, after months during which a physical examination was impossible due to long waiting lines. She admitted that she couldn't feel my strained neck muscles via a video call, but after 30 minutes of me nodding my head from side to side, she offered a diagnosis, though she was careful to note that it was a limited one due to the medium.

It is safe to assume that the post-coronavirus world will combine the two approaches and provide a balance between physical and virtual healthcare. At least, that is, until someone invents a teleportation device that can beam the patient directly to the doctor's office. In any case, I hope that by the time that comes around, they will also have developed a solution to putting out these fires.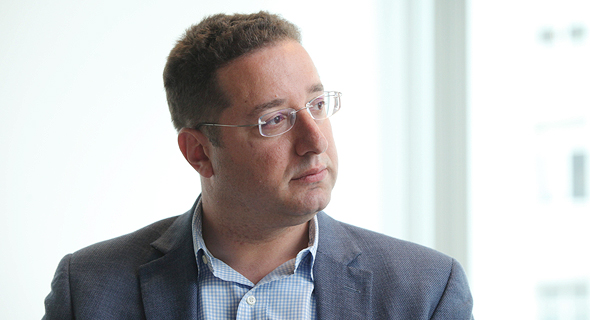 Oded HErmoni. Photo: Amit Shaal

Oded Hermoni is a managing partner of J-Ventures which invests in tech companies in Silicon Valley, New York, and Israel. Disclaimer, J-Ventures is a shareholder in some of the companies mentioned above (Conversa Health, Visby Medical, and Omada Health)