Team8 raised $30 million for a new fintech fund
The SEC filings were signed by Team8 and Rakefet Russak-Aminoach, who will be one of the leading partners of the fund
Israeli cybersecurity startup foundry Team8 has raised a $30 million fintech fund according to filings it submitted to the U.S. SEC. According to the report, the fund has raised $30 million and aspires to complete $100 million in additional capital.

The document was signed by Team8 and Rakefet Russak-Aminoach, the former president and CEO of Bank Leumi, who will be one of the leading partners of the fund. The other partners in the fund, Yuval Tal and Ronen Assia, were not signed on the filings.

The new fintech fund is meant to promote the founding of early stage fintech companies.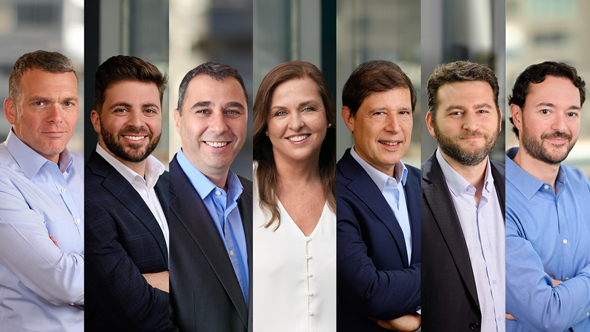 Team8 partners. Photo: Scott Wagner and Jonathan Blum