Israeli startup Blue White Robotics raises $10 million for autonomous vehicle platform
The investment will enable BWR to expand its global presence, services and customers, and actively recruit new employees to its R&D center in Tel-Aviv
Israeli autonomous vehicle platform startup Blue White Robotics (BWR) has announced a $10 million funding round. The round was led by Jesselson Investment, alongside Peregrine VC, Entrée Capital and an investment group led by Datoroama founder Ran Sarig. BWR, which employs around 50 people, 40 of them in Israel, had previously raised $1.5 million from Entrée Capital.

"The company is founded on the values of fellowship, innovation and love of our country," said founder and CEO Ben Alfi. "Our mission is to revolutionize agriculture and urban mobility through the development of autonomous systems. This funding shows our investors' belief in our work and in an autonomous future, especially during the Covid-19 pandemic."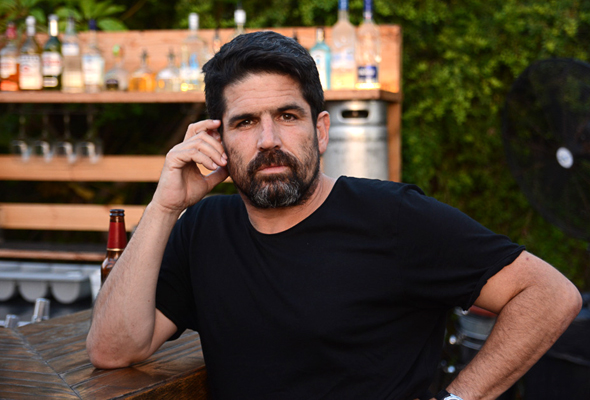 BWR founder and CEO Ben Alfi. Photo: Courtesy

BWR, which is mainly active in the U.S. and South American markets, was founded three years ago and is a leader in the adoption of autonomous solutions and "Robots-as-a-Service" around the world. The company has developed a platform to control and manage between dozens and hundreds of autonomous air and ground vehicles. These are remotely coordinated and controlled through advanced operation centers. The $10 million investment will enable BWR to expand its global presence, services and customers, and actively recruit new employees to its R&D center in Tel-Aviv.

"Today's cities, farms and organizations face tremendous challenges integrating autonomous ground and air equipment from scheduling to operations and more. BWR has solved this problem with its platform, bringing profitability, dependability and optimization to suppliers and customers worldwide. This fundraise will further extend BWR's leadership and market penetration and we are glad to be able to continue our funding of this success," said Avi Eyal, co-founder and managing partner at Entrée Capital.