Israel-based Sternum raises $6.5 million in series A for IoT devices cyber protection
The round was led by Square Peg and joined existing investors Merle Hinrich, BTOV, and private investor Eyal Shavit
Israeli IoT cybersecurity company Sternum Ltd. has raised $6.5 million in series A funding. The company provides embedded protection and real-time visibility for connected devices. The latest round brings its total funding to $10 million since its founding in 2018.

Sternum's technology can help secure IoT access across sectors such as healthcare, smart energy, utilities, and IoT devices in general. Its solution is embedded into the device's binary code and can then be integrated into devices with no configurations or changes to the existing code.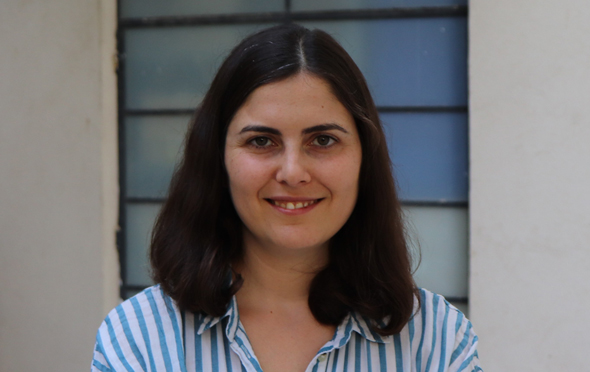 Natali Tshuva, CEO and co-founder of Sternum. Photo. Natali Tshuva

"This round, closed during a global pandemic, is a vote of confidence in our dual vision for IoT cybersecurity and on-device intelligence, our technology, and most importantly, our team," said Natali Tshuva, CEO and co-founder of Sternum in a statement. "With these new funds, we will continue actively recruiting researchers and engineers to grow our industry-leading R&D team in our mission to secure all IoT devices and obtain insights that will vastly improve our connected world."

"We are impressed with Sternum's innovative products and diverse team, whose technologies will power our connected future with uncompromising security protection and rich, data-driven insights," added Philippe Schwartz, Partner at Square Peg. "We look forward to supporting the Sternum team as they continue to help their customers protect and secure their business-critical IoT devices."

Sternum has previously partnered with public enterprises including Telit, as well as medical device manufacturers to provide security on IoT devices in the medical space.

"Authentication, security, and real-time monitoring across all IoT devices and applications is a critical problem for manufacturers and consumers," said Hinrich, Founder and Chairman of Hinrich Foundation. "Sternum's solutions are unique, scalable, and proven. We are delighted to be invested in and supportive of Sternum's team and technology, which will assist in bringing trust and dependability to industries implementing IoT."

Following the investment, Shavit, Schwartz, and Hinrich will all join Sternum's Board of Directors. Sternum was founded in 2018 by a team largely from the Israeli Defense Forces' (IDF) Unit 8200. It is headquartered in Tel Aviv, Israel.