A new $10 million MBA scholarship will support dozens of Israeli students at Wharton University
The Friends of Israel MBA Fund was established by Wharton alum Yuri Milner and his wife, Julia
Dozens of Israelis will soon receive full tuition for their MBAs at Wharton University, thanks to a new fund created by tech investor Yuri Milner and his wife Julia. The Friends of Israel MBA Fund totals $10 million and will supply full tuition fees for more than 60 students over the next 10 years.

"As a former international student myself, I know the transformative impact that an education in America and at Wharton can have," said Yuri Milner in a statement. "My hope is that this scholarship will support talented individuals to look beyond the horizon and pursue their vision of what the world can be, and that the state of Israel will benefit from the expertise in business and entrepreneurship that Wharton program graduates will bring back home."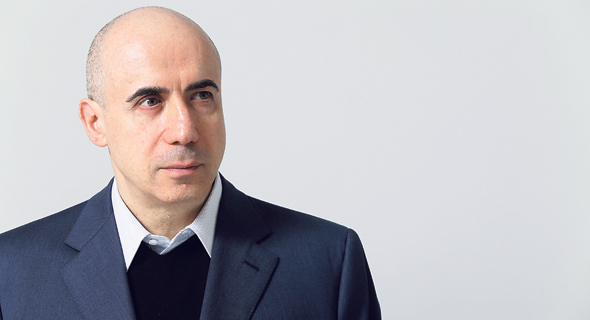 Yuri Milner. Photo: Amit Shaal

"We are thrilled by the foundation's commitment to supporting the best and brightest MBA candidates from the Israeli community," added Dean Erika James. "As part of the Wharton family, Mr. Milner's dedication to welcoming international talent advances the School's mission to foster a diverse and inclusive student cohort benefitting the entire community."

Milner attended Wharton in the 1990s and is the founder of DST Global, a technology investor. He was one of the first investors in some of the most transformative technologies today, including Facebook, Twitter, Airbnb, and Spotify. In 2017, he was the keynote speaker at the Wharton MBA Graduation Ceremony.

The Wharton School of the University of Pennsylvania was founded in 1881 as the world's first collegiate business school. Its faculty consists of more than 235 professions who teach more than 5,000 undergraduate, MBA, and doctoral students. Some notable alumni include Tesla's Elon Musk, Google's Sundar Pichai, entrepreneur Warren Buffet, and US President Donald Trump.