Now more than ever, Israel's trade attachés are proving their worth
The Foreign Trade Administration directs Israel's trade policy and promotes Israel's tech and traditional industries worldwide by supporting and boosting Israeli exports and attracting foreign direct investment to Israel
Covid-19 changed many things for Israel's team of economic and trade attachés across the globe, but that has only increased rather than diminished their significance to the Israeli economy, says Ohad Cohen, Director of the Foreign Trade Administration at the Ministry of Economy who oversees the 44 missions worldwide.

The Foreign Trade Administration directs Israel's trade policy and promotes Israel's tech and traditional industries worldwide by supporting and boosting Israeli exports, attracting foreign direct investment to Israel and facilitating strategic partnerships between Israeli and foreign governments and companies, as well as initiating and managing Israel's trade agreements.

"As an honest broker who isn't invested in any company and only wants to help promote Israeli firms, an attaché can approach international companies and bring them to Israel for a visit to get to know Israeli tech better and interest them in investing in the country," Cohen told CTech. "They can objectively conduct a screening process for their needs. At least initially, they can act as a broker between the foriegn company and the Israeli firms. This is a very important service for the Israeli economy. This is even more important these days as it is currently not possible for CEOs to just board a plane and arrange a face-to-face meeting. I can convince the international company to spare an hour and organize a Zoom meeting to listen to pitches from Israeli companies. Now more than ever they are likelier to answer me than a company."

Over the last few months we have had a chance to talk to Cohen's people stationed around the world and heard of their challenges, and success stories.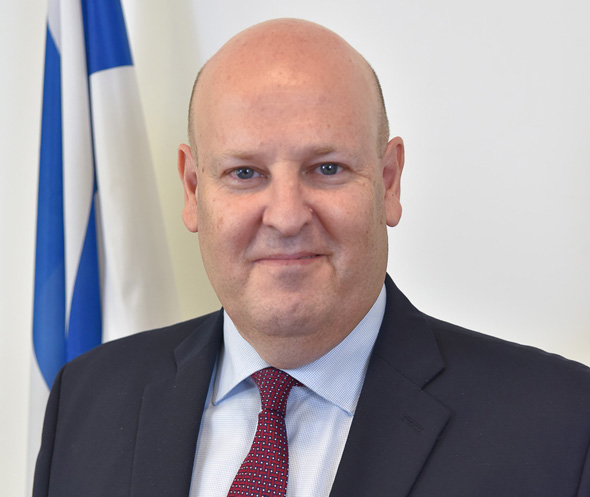 Ohad Cohen, Director of the Foreign Trade Administration. Photo: Shlomi Amsalem

Cohen said the Foreign Trade Administration understood in March that the world is entering a period of uncertainty that requires his team to shift to remote online work.

"Our world is based on meeting people face-to-face, traveling abroad, and organizing delegation visits to Israel. We realized in March that this is a global emergency and that we don't know how long it will last and switched over to work in the virtual world," explained Cohen. "We are making the most of the fact that we are still physically present in different countries. Our people are on the ground and can help Israeli companies with many things that they can't do remotely. We also discovered that many executives have much more free time. Contacts that we previously had difficulties reaching became far more approachable. This virtual world could have also existed before coronavirus, but people preferred direct contact and no one had a real incentive to move to the virtual world. But now it has all of the sudden become appropriate to meet over Zoom. I think that some of these changes will remain after the pandemic will end. We won't return to the world we knew previously and there will be many activities that will remain in the virtual world."

Cohen said Israel's economic missions are receiving more approaches than ever from Israeli companies looking for solutions in a time of crisis and realizing that they have an full array of attachés at their disposal whose job it is to help them break into foreign markets.

"We need to prove every day that we have value and that we deserve the taxpayers' money. Economic attachés have an advantage in that they can reach places that private companies can't." said Cohen. "If an attaché tries to contact a CTO of a big company his chances of securing a meeting are much bigger than a random company from Petah Tikva who wants to meet the same person. They will probably not even receive a response to their request or will be sent down the corporate ladder to talk to a junior employee."

Cohen said that as a significant part of the Israeli economy's exports are in tech sectors like software, cybersecurity and fintech, these companies are continuing to flourish even during Covid-19.

"In order to show that I'm actually creating value and not just telling stories, we measure our work according to success stories," he explained. "These are instances in which an Israeli company says that without our help they probably wouldn't have succeeded. Some of these stories are small and some are big, but overall, these success stories add up to deals in the region of $1 billion, which is far more than what I'm costing the taxpayer. We have a very high ROI (return on investment)."