We must improve our digital literacy to compete in the future of work, says Microsoft futurist
Citing research and drawing on years of experience, Microsoft's national technology officer discusses how the job market will change in the next few years
With artificial intelligence and automation penetrating more and more markets, Dr. Tomer Simon, a national technology officer at Microsoft encourages everyone, and especially Israelis, to become more digitally literate. As one of the company's 45 global NTOs, Simon works with governments and regulators to help work on national technologies and infrastructures. On top of this, he also leads the AI quantum computing and 5G technology discussions in Israel to help open more markets for Microsoft around the country.

Simon spoke to CTech about some of the ways that humans can prepare for the jobs of the future. "Digital literacy is one of the foundations of our society today," Simon told CTech. "I think it's important that people should take the time and see how they upscale, whether professionally or digitally."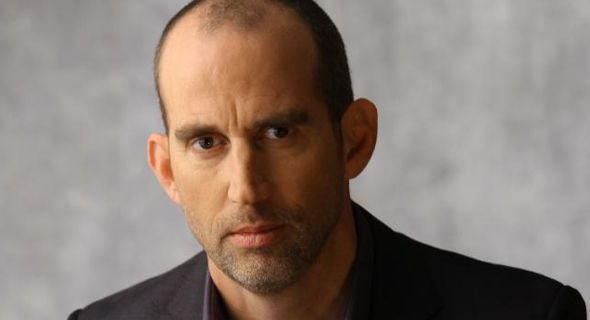 Dr. Tomer Simon, Microsoft's national technology officer. Photo: Reuven Kopiczynski

Digital literacy can be defined as a person's ability to find, evaluate, or compose information across digital platforms. This can be as complicated as coding an entire website or simply sending an email. Today, it can be interpreted as pretty much anything: from being able to operate a mobile device, decipher between real and fake news, or use products or services via a website or mobile app.

As we prepare for a post-Covid-19 world, humans need to become more prepared in changing their habits to suit an evolving world. Face-to-face meetings are turning more online, and some physical jobs run the risk of being extinct entirely as we prepare for what is widely referred to as the Fourth Industrial Revolution.

One of the main concerns facing nations is the large and sudden displacement of millions of people who will soon be entirely replaced by machines or technology. Truck driving, which is the most popular job in 29 of the 50 United States, will soon be conducted by technology currently being created in Silicon Valley and Startup Nation.

"The disruption is not only for the five million truckers," explained Simon. "It's the ripple effect of automating a truck. You won't need petrol stations, you don't need convenience stores, or highway patrol. You won't need parking lots, you won't need inspectors - the ripple effect is huge. You don't need resting stops for trucks because trucks don't sleep."

Simon highlighted that society has already been threatened by technology in the past when it comes to job security. In the 1960s, a period called 'The End of Jobs' scared many workers when robots started penetrating factories. This time around, things are a little different: society's best chance of keeping afloat means learning how to be more literate with online technologies and software. A famous McKinsey report from 2017 suggested that 800 million jobs - and 57% of the global workforce - will be impacted by AI by 2030.

There are organizations that already rank countries on their digital literacy, such as the E-Government Development Index (EGDI) from the United Nations. The EGDI is designed to monitor the world's digital government services and track specific metrics such as infrastructure, education levels, and human capacity. Israel only ranks #30 on the EGDI, which may be in part due to the country having one of the worst internet connections in the world. Simon said that once Israel fixes its infrastructure, it will "democratize" opportunities for Israelis across the country.

"Digitalization will improve the equality of society, making things transparent and accessible to all," he predicts once Israel implements its planned public cloud system in 2021. "Once we have the cloud here, then all sectors— financial, security, defense, and public— that were limited in their capabilities will be able to adopt these advanced technologies."

As sectors become digital, Simon says that consumers can enjoy the democratization of products and services through better and safer access. For example, telemedicine services have soared 800% in 2020 as people stay home due to Covid-19 concerns. Simon says it's an example of how doctors can help patients stay safe from wherever they are—without the need for the sick or elderly to physically travel, spend money on transport, or lose productive hours from a workday.

For doctors who can see more patients in a day and patients who can get a checkout without risking their health, the move to online is a no-brainer.

"Once you go digital, equality is improving," Simon says. "Both (patient and doctor) know it's more efficient and effective and so they'll deploy (teleservices) more. This forces us to become more digitally literate since we consume everything online now."

Some of the concerns this year with worldwide global lockdowns has been the access to this digital space, particularly among older people. And while he admits that Israel lags behind other countries today, the opportunities to digitize and update the nation's infrastructure are limitless - provided that we take the measures to keep up.

So long as Israelis embrace the transition to digital living and improve their online literacy, "I think in the next 2-3 years the economy in Israel will transform in very positive and new ways," he concludes.