Tips
Israeli tech leaders share the things that kept them sane during Covid-19
As Israel enters a second nationwide lockdown in hopes to slow down the spread of the deadly virus, Calcalist gathered the testimonies of industry veterans who found solace in anything from Legos and yoga to cocktails and beekeeping
This year will mark one of Israel's least festive Jewish High Holidays seasons to date, as the country enters a second nationwide lockdown in hopes to slow down the spread of the coronavirus (Covid-19) pandemic. For those out there who are looking for new ways to keep busy during the long days ahead, Calcalist gathered the testimonies of seven Israeli scientists and tech leaders who have found solace in the little things in life—from Legos and yoga to cocktails and beekeeping.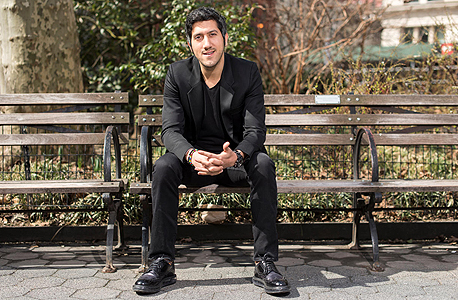 Adam Singolda. Photo: David Pexton:
Adam Singolda
Co-founder and CEO of viral content distribution company Taboola.com Ltd.
Legos
When I was a kid Lego blocks were very expensive. I didn't have transformers and I didn't have Legos, just knockoffs. I remember there was this kid in my neighborhood who had both and used to put them up on his windowsill on the first floor for everyone to see. I still remember where he lived and how much I hated him every time I saw it. I was so jealous.
When I told my mom she had scarred me as a kid by not getting me those toys, she went out and bought me Transformers, when I was already a grown man. My wife got me Legos.
Now, with Covid-19, I came back to that. This pandemic allows me to do things with my family I normally wouldn't be able to do, for example, giving my daughter a bath, but the most special thing about it is the Legos.
When you work from home, your life-work balance is lost, so I started taking playtime brakes in the middle of the day and there is a part of the living room that is now dedicated solely to Legos. There are Lego cars, Lego spaceships, and even a set depicting the city of New York. Our biggest set has 8,000 blocks. We also have a Lego area for the little ones.
This way, both daddy's and the children's Legos come together in a single Lego room.
It is an opportunity to spend time with the kids without a screen and when you're playing with Legos you don't put your brain on mute. You sit down on the floor, you work with your hands, and you are being creative. It pulls you away from the computer. It is enchanting. In a world that revolves around one Zoom meeting after another, I could go insane, but Legos pull me away from this cycle.
Amnon Shashua
Serial entrepreneur and co-founder and CEO of Intel-owned automotive chip developer Mobileye
Cracking the pandemic equation
Amnon Shashua. Photo: Amit Shaal
צילום: עמית שעל
During this period I dived deep into epidemiology. Together with Mobileye's chief technology officer, Shai Shalev-Shwartz, I have published several essays showing how computer science technologies can be used to assess the actual risk to the public, examine the capacity of the health system under extreme scenarios, and translate these insights into a lockdown exit strategy.
These essays were well received around the world and we have been requested to give lectures on the subject and were contacted by various government representatives.
Our conclusion was that since this disease treats older people and younger people differently and younger people are not only at a lower risk they are also less of a burden on the health system, the only thing the government can do is to better safeguard the population group that is at high risk and let everyone else return to normal.
I got into this because, for me, what alleviates anxiety is learning a new subject, it gives me a sense of control. For something to calm me down, it has to be intellectually engaging and involve a pen and paper. This is what I do, I formulate and create equations. What happened is I got into a new field, I was fascinated by it so I dove into theory, and that led to public interest. That's just the way it is for me, equations and calculations are my tools.
Ariel Greisas
Algorithm developer at sports analytics company Track160 Ltd.
Homemade cocktails
Mixing cocktails. Photo: Tommy Harpaz
צילום: תומי הרפז
Growing up at my parents' house, not only was drinking alcohol unacceptable, it was considered loathsome. As far as my father is concerned, drinking is just one step away from leading a life of drugs and crime.
My childhood home had only sweet wine for the Shabbat kiddush ritual and a cheap brandy bottle for the holiday of Purim when it is customary to drink. On Purim, my father would drink a tiny sip and immediately declare it had already gone to his head.
I grew up accordingly and was never big on drinking. I would have beer or wine twice, maybe three times a week, or a whisky every once in a while when I felt like treating myself, but I cannot recall even one time when I got really drunk.
I still don't get drunk—after all, I have three kids to raise—but the past six months have completely changed the role alcohol has in my life. A beer with lunch? Sure. A cocktail at 5 p.m.? Why not. A whole bottle of wine with my spouse at night? Don't mind if I do.
It started with ordering wine and beer by the crate to support local businesses and soon became a daily ceremony separating the day's chores from the night's rest. Because work is being done from home, I needed this clear line. It's a treat, obviously, a way of saying to myself "you survived another day amidst this chaos, here's to you."
Later, I stepped it up a notch and started making my own drinks as a way to spice things up. I bought a measuring cup and I started mixing, shaking, and researching drinks. Suddenly, I realized I started to think about what drink I would make at night as early as noon and this became a lifeline, a window to the old and normal world.
When I was in the army, I once got two weeks of detention when I had to do dishes and wash pots from dawn until the evening. The only breaks I got were for meals and the goal was to extend those as much as possible. The other inmates were using cigarettes to do that, but I didn't smoke, so, I would peel an orange. Very very slowly. Then, I would eat it, ever more slowly. I enjoyed every chunk of it tremendously and this allowed me to easily extend my break for another 15 minutes.
Later I realized this orange was what kept me in touch with the outside world. It was just a routine activity but it kept me connected to the reality of before and after detention. It is something I did before being detained and when I did it, during detention, it reminded me that I will also do it afterward.
This is what alcohol is for me now. I cannot even dream about traveling and sports, which used to be my main means of escapism, haven't been an option for months, so I make a very accurate gin and tonic and I hold it up like some kind of traditional torch. It was there before Covid-19 and it will be there after it has passed.
In Douglas Adams' book "So Long and Thanks for All the Fish," there is a man who lives in a house that has been turned inside out, so that it has drain pipes on the inside and furniture on the outside, and he calls it "outside the asylum." As far as he is concerned, everything outside his realm is an asylum. In these crazy times, alcohol became my own personal realm "outside the asylum" and it so happens I can now make the perfect margarita.
Sagive Greenspan
General manager of Israel at London-headquartered fintech company Finastra Group Holdings Ltd.
Beekeeping
Beekeeping. Photo: Shutterstock
צילום: shutterstock
I normally lead a very intensive lifestyle and suddenly I found myself having to stay home all the time. I work with the U.S., so I still had to get up very early and go to bed late. In between, I suddenly had a gap in the shape of the daily commute and the many business trips I no longer took and I was looking for something to fill it.
This something was bees. They work hard, can fly far, and I think they have a lot of fun. On my front entrance, I have a basil bush that is always swarming with bees, so, between Zoom meetings and on weekends I started learning more about them online and found that they soothe me.
I bought a hive and a swarm of bees and I get up at 5 a.m. every morning to take care of them. It keeps me serene for the rest of the day. Part of the daily routine of taking care of bees includes opening the hive up to see if they are making honey where I want them to and if I need to set up another floor.
The hive, you see, is like a tower composed of many floors. The first floor is the family floor where the queen bee lays her eggs. Above it, the honey is made on top of a honeynet, which prevents the queen from getting up there and laying more eggs. This allows for clean, larva-free honey on the top floors. The more honey you get, the more floors you need.
During the past six months, I managed to produce 9.5 kilograms of honey, which is pretty good for a beginner. I am sure I will be able to make more next year.
Looking at the bees throughout the day keeps me balanced, it brings me back down to earth but it also lifts me up to the sky.
Ruth Arnon
Biochemist and the co-developer of multiple sclerosis drug Copaxone
Zoom lectures
Ruth Arnon. Photo: Orel Cohen
צילום: אוראל כהן
In my ripe old age, I am in a very high-risk group, so I try to stay home, for the most part. I go to the lab once or twice a week, as I am currently testing out a new idea, but I keep my mask on and try to be careful.

My husband and I used to go out to concerts or the opera at least twice a week, but for nearly six months now there is nothing. We meet with family a lot less often and the daily work routine is nothing like the busy pre-coronavirus days, so my calendar is pretty empty.

This means I have more time to develop intellectually, outside my field of expertise. I listen to a lot of lectures on Zoom, at least several times a week, for the soul. There are a lot of organizations that offer lectures, everything is very accessible, and I don't even have to look for it. I get ads.

I didn't really listen to lectures before and now I listen to talks about history and politics among other subjects. There was a fascinating lecture on the history of Milan, one about the relationship between Zionist leader Chaim Weizmann and British statesman Arthur Balfour, and another about the Rhine river in Europe, its geography, and its significance, both historically and as a tourist attraction.

These aren't subjects I need to know about but they make me feel good at the moment. It's a fun and quality way to spend my time. I listen to these lectures because of the circumstances but they allow me to be somewhere else without leaving the house, at least until we can get back to our previous cultural habits.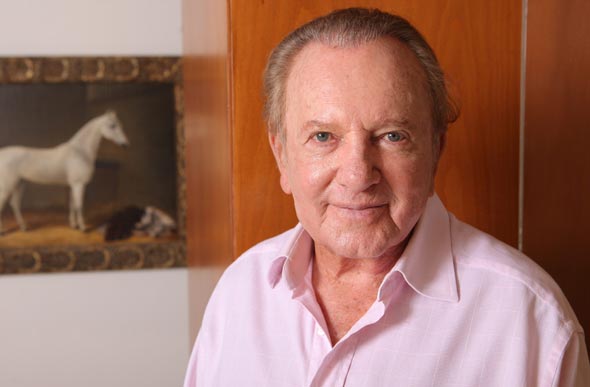 Morris Kahn. Photo: Orel Cohen

The pandemic forced most of us to look inwards. It has raised deep thoughts concerning the way in which we lead our lives and questions regarding a better future. I want to use this opportunity to send out a calming message to all the pessimists out there—the human spirit, I have learned in my many years, is very strong and has seen far worse.

I choose to use Covid-19 as a chance to write a book on the way my life unfolded in hope that it could be of value to the younger generations. I want people to learn from my autobiography about dealing with failures and fearing successes, about never closing the door to opportunity and always leaving it open for the most colorful characters and craziest ideas. Most importantly, I want to relay how you can lead a full and meaningful life for the community in which you live, which is where your strength comes from.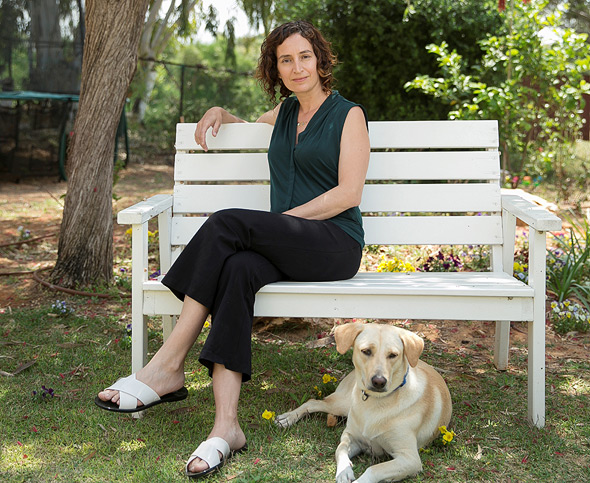 Einat Guez. Photo: Orel Cohen

During the Covid-19 crisis, I started practicing yoga and meditation. In this state of uncertainty, it gives me a little balance and allows me to find inner peace. It is difficult for me. As a person who is very dynamic and lives under the constant stress of running a startup, I need to be in control and feel secure.

During this time, with the pandemic adding even more stress and anxiety, I felt like I had to find something to bring me some quiet. You need this sense of security, especially when there are people looking to get that from you—employees, customers, investors.

Swimming in the sea helps too, that was my pre-Covid-19 meditation, but since the crisis started, I began to walk to the beach. Before, in my very stressful day-to-day, I would drive but I suddenly found I enjoy the walk. It is a chance to breathe some fresh air, see nature, enjoy some time off, and remember that Covid-19 has yet to completely take over our lives.

Walking gives me back a sense of control over the little things in life. This reminds me of the time I worked in Africa, where your ability to walk down the street is very limited due to security concerns. Walking lets you connect with the earth, the air, and the sun—it is a sense of freedom that Covid-19 brought back into my life.

Project editor: Adva Kiselstein

Research: Diana Bahur-Nir, Maya Nahum Shahal