Celebrity content platform KRE8.TV raises over $1 million seed round led by Benson Oak Ventures
KRE8.TV's platform allows users to order custom made video content from their favorite creators, who can register for the application for free and have the freedom to charge as much as they choose
Benson Oak Ventures (BOV) announced on Monday a NIS 4 million (approximately $1.17 million) seed investment in KRE8.TV, a content platform for celebrities, influencers and opinion leaders. The round also includes additional investors, among them Eyal Waldman, CEO of Israeli chipmaker Mellanox.

KRE8.TV's platform allows users to order custom made video content from their favorite creators, who can register for the application for free and have the freedom to charge as much as they choose. Dozens of Israeli celebrities have already registered for the platform, including Nancy Brandes, Niro Levy and Shimi Tavori, and they have created everything from songs dedicated to loved ones to customized comedic sketches.

KRE8.TV plans to expand to the U.S. in the coming months and is in the process of adding international celebrities. The platform currently has 125 registered creators and 25,000 monthly users, with several thousands of orders already being processed through the platform.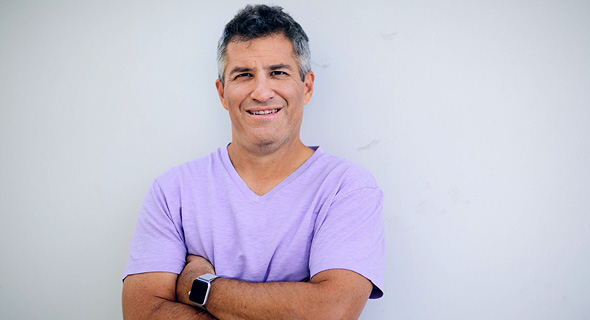 Robert Cohen, managing partner at Benson Oak Ventures. Photo: Aya Vahabi

"After conducting deep market research we understood that we could work alongside the leading social networks and encourage the creation of interesting and valuable content while allowing a direct monetization between creators and varied audiences," said KRE8.TV founder Roy Hermann.

Benson Oak, a European investment banking firm that has raised over $5 billion worldwide, announced back in July 2018 the establishment of Benson Oak Ventures (BOV), which currently includes seven companies in its portfolio. BOV, run by managing partner Robert Cohen and Yoni Mindel, is a multi-stage venture capital fund focused on Consumer and SMBTech, with a specific area of interest in EdTech, FinTech & Crypto and Entertainment & Leisure. Benson Oak has been an active venture capital investor since 2001, establishing three funds that have invested in high-tech in the U.S., the Czech Republic, and Israel.

"We recognize a huge opportunity in the massive digital creators economy, especially in a time like this," said Cohen. "Entrepreneurs and creators of any kind can create an independent brand that connects them to different audiences simply and completely digitally."