Israel-based V-Wave raises $98 million for heart failure beating shunt
Group of global healthcare investors backs the company as it gears up for clinical trials
Israeli life sciences company V-Wave Ltd. announced on Wednesday that it has closed a series C extension of up to $98 million. The company, which develops a minimally invasive implanted shunt device for treating patients with severe heart failure, raised $70 million in 2017 and is now announcing the new funding that will enable it to complete clinical trials of its flagship product, the Ventura Interatrial Shunt for the treatment of advanced heart failure and to obtain FDA clearance.

The recent round was led by Deerfield Management, Endeavour Vision, Aperture Venture Partners, Quark Ventures, Johnson & Johnson Innovation, Edwards Lifesciences, Pontifax, Triventures, BRM Group, Pura Vida Investments, and Israel Secondary Fund all participated in the financing round.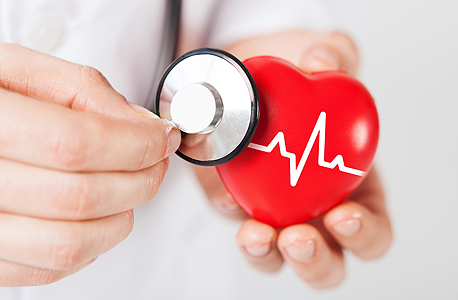 Heart. Photo: Shutterstock

"V-Wave has developed a novel technology that modifies the physiology of heart failure by reducing left atrial and pulmonary artery pressures in a continuous, real-time manner without any intervention by the patient or a caregiver. Heart failure is not a static disease and patients' pressures and symptoms vary from day to day or week to week. The Ventura shunt helps reduce excessive rise in left atrial pressure before the patient is aware that this is happening and prior to worsening symptoms. This technology has the potential to become a disruptive game changer in the management of advanced heart failure," Dr. Andrew ElBardissi, Partner at Deerfield Management said.

V-Wave is privately held with offices in Caesarea, Israel and the U.S.