Solar energy company Apollo Power signs POC agreement with defense contractor Rafael
Rafael will pay $50,000 for tests that will examine the feasibility of integrating Apollo Power's flexible solar panels in materials it uses for manufacturing its various defense products
Tel Aviv-listed solar energy company Apollo Power Ltd. has signed a proof of concept agreement with Israeli defense contractor Rafael Advanced Defense Systems Ltd., the former announced in a filing Wednesday.

As part of the deal, Apollo Power subsidiary, SolarPaint Ltd., will collaborate with Rafael to test the feasibility of integrating its flexible solar panels in materials used in the manufacturing of the contractor's various products.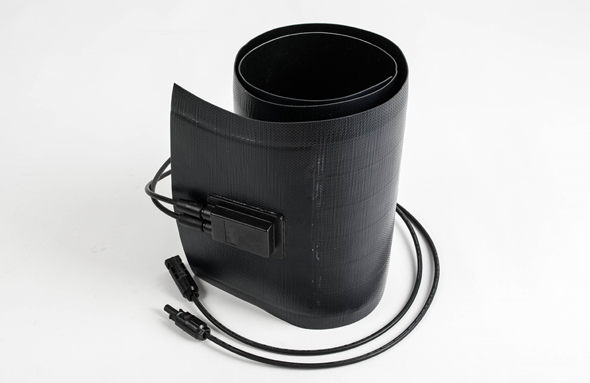 Apollo Power's flexible solar energy panel. Photo: PR

SolarPoint will conduct a 13-week program approved by the parties and will submit the results to Rafael. SolarPoint will be paid $50,000 for conducting the tests. Should Rafael choose to move forward and sign a commercial collaboration with Apollo Power it will have exclusive rights for a six month period.

In July, Apollo Power announced a similar agreement to test its product in vehicles produced by German automaker Audi AG.

Rafael has impressive and innovative technological abilities and long experience in sales within the defense industry," Apollo Power CEO Oded Rozenberg said in a statement. "I am confident that this collaboration has great potential in creating products for an array of defense uses," he added.