IAI signs agreement to acquire 50% of BlueBird shares for $14.4 million
"The combined companies will offer a broader portfolio of VTOL products with advanced technological benefits at competitive prices," says IAI exec
Israel Aerospace Industries (IAI) signed an agreement on Thursday to acquire 50% of the equity of BlueBird Aero Systems. As part of the transaction, IAI is acquiring the holdings of India- based Piramal Technologies SA, and additional shares from Fiberless Access and Ronen Nadir for NIS 50 million ($14.38 million). Nadir will continue to hold 50% of BlueBird shares and continue to serve as the company's CEO.

BlueBird was founded in 2002 and employs 70 workers. It develops and integrates small tactical unmanned aircraft systems (AUS) for the Israeli security sector and foreign governments. Its specialty is AUVs that can take off and land vertically, a capability that was initially designed for use on sea vessels but has become popular for ground forces too since they don't require access to a runway. VTOL capabilities also have benefits for the commercial sector and can be used for small cargo deliveries, with a range and speed that beats that of available drones.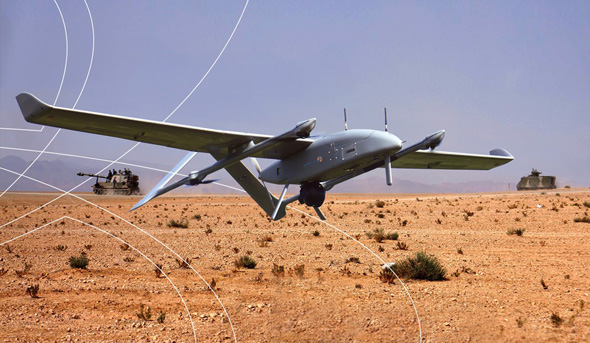 A BlueBird AUV on the training ground. Photo: IAI

BlueBird's aircraft are smaller and cheaper than those developed and manufactured by IAI, which too has focused on VTOL capabilities. BlueBird is set to continue operating as an independent unit under the IAI's UAV division.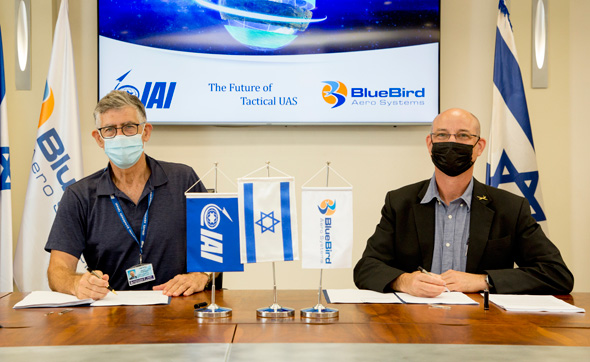 The CEOs of IAI and BlueBird sign an agreement. Photo: IAI

"IAI's UAV experience spans close to 50 years. During this time IAI has focused on customizing its developments to the needs arising from the field and the market. The acquisition of BlueBird is an implementation of this strategy, offering us an important leap forward in developing the next IAI UAV family. The combined companies will offer a broader portfolio of VTOL products with advanced technological benefits at competitive prices," IAI Executive Vice President and General Manager of the Military Aircraft Group of IAI, Moshe Levy, said.

Next Thursday, the ministerial committee on privatization is scheduled to convene to discuss the issuance of IAI's minority shares. The plan to publicly list the state-owned company has been in the works for years. Last year it was estimated that 25% of the company's shares would be sold at a valuation of $12 billion. This week the company's powerful worker's association green-lit the move.