Employer Branding
Our employees must have one thing: Curiosity, says Verint's SVP Marketing and Employer Branding
As CTech dives deeper into the idea of Employer Branding, Verint has helped us understand what they do to attract top talent
"Curiosity is our fuel," explained Amit Daniel, SVP Marketing, Strategy and Employer Brand at Verint. "It is what drives us to create new things, and create an impact for a safer world."

In recent years, companies are learning how invaluable it is to create a strong sense of Employer Branding. It is the strategy used primarily by HR departments to help companies attract and retain the top talent they seek.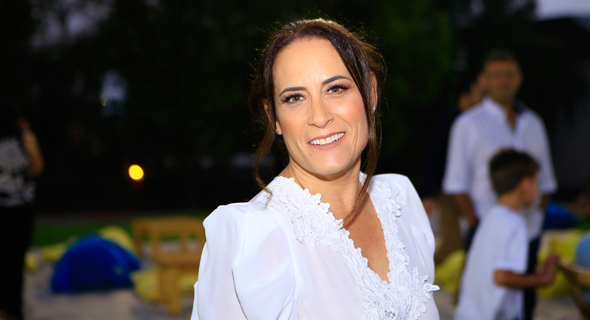 Amit Daniel, SVP Marketing, Strategy and Employer Brand. Photo: Verint

"We went all out to promote the Curious brand – cups, bags, banners, stickers, signs – you name it, we had it."

In the first of our new series, cyber intelligence software company Verint explores what it means to identify core values within a company as a way to attract top talent. For them, it meant seeking out the curious.

General info and company details

Verint is a cyber intelligence software that powers security investigations in government and enterprise organizations through advanced analytics. We promote the best of human and machine cognition, empowering organizations with actionable intelligence.

Our deep security expertise, advanced machine learning technologies, and extensive portfolio give our customers critical insights to find perpetrators and neutralize attacks before they unfold. Our algorithms navigate complex networks of data, surfacing the most valuable information and transforming it into meaningful insights that analysts can act upon fast. Through big data, AI, and predictive analytics in our open software solutions, customers get the focus, foresight, and agility to beat perpetrators at their own game.

Verint employees 2,500 professionals in 16 global offices and seven R&D centers. Our 1000+ customers are situated in more than 100 countries across the globe. By addressing the challenges, needs, and regulations of organizations in their specific domains of activity, Verint is making its mark in making the world a safer place.

Description of the problem

With the constant development of new technologies and innovation in Verint, one of our main challenges was to employ professionals – we also had to bear in mind the unprecedented demand for technical people across the globe.

We needed to stand out from the crowd.

To create our Employer Brand, we had to describe the essence of who we are as an organization, and everything that embodies our mission, our vision, our goals, and our core values – and of course, where we are headed. The process was based on tight cooperation and synergy with the entire HR team led by Rini Karlin, SVP HR.

Verint is a well-established company with a huge and continually expanding portfolio. Through this, we are able to offer many growth opportunities for ambitious employees looking to further their career within the company as well as for potential new employees.

Even so, we needed to hear from our employees how they felt about Verint. After holding many roundtables, personal interviews, meeting employees both current and past, we recognized our strengths and weaknesses. We then began to look deep into our company's DNA.

With all things considered, we learned that working at Verint offers exciting technological challenges, extensive internal mobility and growth opportunities – we do things that matter, we make an impact, and help in saving lives – and we are doing it with pride.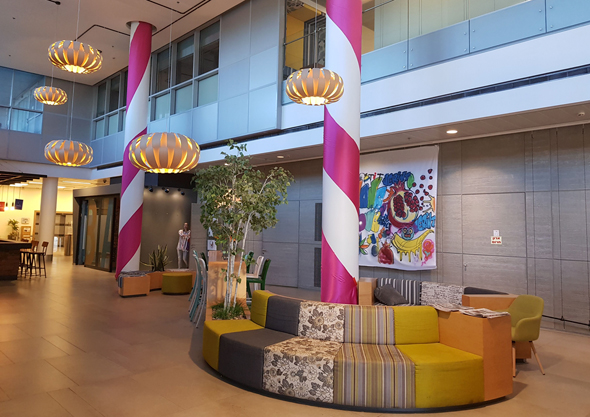 Verint Office. Photo: Verint

Presenting the refined solution

Together, it is the Technology the Purpose, and the People who make up a fundamental part of our DNA – and they all have one thing in common: a single word: CURIOSITY.

There, we had our global Employer Brand (EVP). The EVP that tells our story and differentiates us.

Curiosity is our fuel. It means being in constant exploration. Exploration for innovation, exploration for change, exploration for knowledge. It is what drives us to create new things, and create an impact for a safer world. And above all, Curiosity means growth.

Our technology creates new innovations by breaking down barriers and bringing new ideas to life with cutting-edge automation and advanced analytics, in a world where actionable intelligence is a necessity.

Our purpose is to help our customers make this world a safer place – fighting terror, security, and cyber threats through the complexity of technology challenges in the world of security investigations. We take it into our values and contribution to the communities we live in….

Our people, who are driven by curiosity and motivated by what we do. Who thrive when challenged, who reach new heights by discovering new learning and growth opportunities. The out-of-the-box thinkers who look to make a global impact by visualizing and implementing new possibilities. These are the curious ones behind the brand.

Because it's the CURIOUS people who change the world.

***

We went all out to promote the Curious brand – cups, bags, banners, stickers, signs – you name it, we had it. We held Curious events, both in and out of the offices - we invited internal and external speakers to come and give lectures. We established the Curiosity Club – both for employees and non-employees, and conducted public talks about Cyber Intelligence in different forums, these were also open to non-Verint employees.

The Covid-19 challenges and assimilation

Then a virus happened – Covid-19 came along and put a stop to all physical events, both internal and external. We had to rethink our entire strategy and still remain exciting and innovative. Putting the new brand on hold wasn't an option. We still had to implement the Curious brand on a global scale, we still had to enhance employees' pride and belonging, we still had to recruit and maintain our global brand awareness – and even strengthen the flow of communication with employees.

What did we do? We went full-speed ahead with our Global Virtually Curious campaign. No more local, physical events – now everything is virtual and thus – global.

Our Virtually Curious club took off – now, not only famous external speakers but our employees, who volunteered to give fascinating online lectures to our curious employees. Instead of a few dozen participants in the local, physical lectures – now we had hundreds, from all over the world: India, Cyprus, Brazil, Romania, Bulgaria, and more.

We also created Curious posts on all of our social media channels, which featured some of our brightest minds, the proud owners of hundreds of patents registered on behalf of Verint.

Conclusions

In the end, we found that moving to virtual provided a host of new global opportunities.

Our Employer Brand was an exciting journey. We learned a lot about ourselves which was key to understanding what makes our employees and potential employees tick. We created a compelling and inspirational Employer Brand, which is present throughout our offices, virtual events, and across social media.