ConTech: Laying the foundations for the future of construction
Construction Technology might not be the biggest buzzword in the startup ecosystem, but ConTech has the potential to rise like other sectors such as Medtech, Edtech, or Proptech
In recent years, the startup ecosystem has shown promising signs of thriving sub-sectors. Israel might be known for its Medtech services or Edtech solutions, but there is a rising sector that investors might want to look at: ConTech.

Construction Technology is best described as the technology used to design, plan, or build structures or buildings. While it can closely resemble similar industries like Property Tech ('Proptech'), their overlap shouldn't be overstated: ConTech has, in its own right, every reason to be highlighted as an up-and-coming sector. Whereas Proptech is usually restricted to technologies that can help with the economics of the property market, ConTech builds on that foundation and focuses on the construction process itself.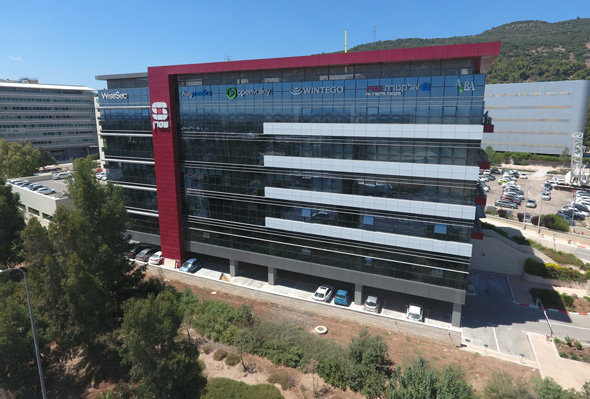 The Stern Building. Photo: PR

The global construction industry is estimated to reach $10 trillion per year - a number that towers over competitive industries like gaming ($159 billion), film ($136 billion), or fashion ($1.9 trillion). Infrastructure is an ever growing need for every person and company around the world - so it makes sense that it would, eventually, welcome innovation through technology.

Technologies that are relevant to ConTech can specifically relate to building information modeling (BIM), augmented reality, and geospatial technologies already being used by smart cities and the internet of things (IoT). The industry, which already suffers from unique problems and challenges, could find solutions that help with safety issues or fatal work accidents in construction zones. Increasingly, we're seeing big data and AI step in to assist workers with their duties.

In Israel, ConTech is a sector of the startup nation that is looking for his way up. One of the institutions that has an interest in leveraging innovations in the field is ConTech 2020 accelerator. The tech hub focuses on building an ecosystem composed of startups, businesses, software companies, and policymakers to help do this.

"The field of construction has not changed much since the days of the pyramids and the industry is one of the slowest in adopting new technologies," explained Oren Stern, Director of Business Development of the Stern Group, a construction organization that will work alongside entrepreneur networking complex OpenValley Yokne'am to examine startups and welcome them into the accelerator program. "Startups will get access to more than 25 sites nationwide, which can serve as a beta site for field pilots," he continued.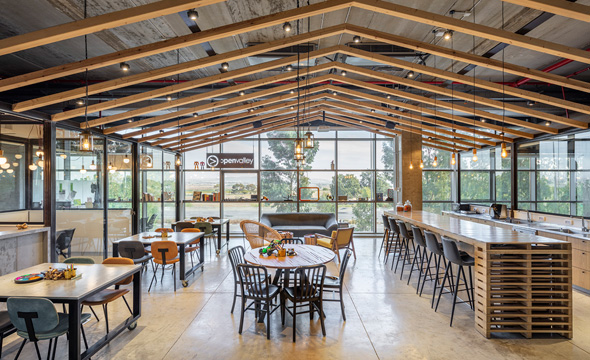 ConTech 2020 Academy 11. Photo: PR

According to Shiri Green-Elgavish, OpenValley's CEO, "entrepreneurs will benefit from dual mentoring: guidance, mediation and connections in the world of foundations, finance, technology, alongside mentoring in the construction industry, and exposure to working with people living in the field."

The companies taking part in the accelerator program focus on different aspects of the sector and how they can be innovated:

HoloArch has developed a smart helmet for viewing 3D models across physical areas on construction sites. Founded by Muhammad Yunis, it combines a hardhat with sensors and cloud-based sharing technologies. This way, a construction site inspector can quickly review a construction site and identify any errors that might occur. It records snapshots of video and sound reports.

INTSITE has created an autonomous crane capable of preventing collisions or accidents. It does this by alerting the crane operator thanks to its understanding of depth and proximity, streamlining workflows, and contributes to early project completion.

ConWize, founded in 2017, provides a software-as-a-service (SaaS) solution helping subcontractors manage their work. The platform enables them to improve and streamline their work at all stages, mainly the contract stage and their overall execution efficiency while they book future projects.

Finally, ALTA is a company that was developed by Ido Kugel and Tomer Regev and operates advanced skimmers and development systems to increase efficiency in roads and tunnels. It works with companies that build and maintain bridges to analyze any potential defects and helps improve their safety. It also offers solar farm photography to optimize farming efficiency though thermal cameras.