Log analytics company Coralogix completes $25 million series B round
The company also announced the launch of its new real-time analytics solution Streama
Israel-based Coralogix announced on Wednesday that it completed a $25 million series B financing round bringing its total capital raised to $40 million. The round was co-led by Red Dot Capital Partners and Eyal Ofer's O.G. Tech with participation from existing backers Aleph VC, StageOne Ventures, Janvest Capital Partners, and 2B Angels. The company employs around 60 people in its offices in Tel Aviv, San Francisco, and Mumbai.

Coralogix is a log analytics platform that enables IT teams to monitor and analyze the data their software produces. The company's platform is based on machine learning and enables clients to autonomously detect anomalies and provides alerts on malfunctions, and the impact of newer software versions on the system's quality. According to the company, thousands of global companies including Masterclass, BookMyShow, Postman, and PayU, as well as local companies like Monday.com, Fiverr, Armis, and Payoneer, use Coralogix to power their businesses.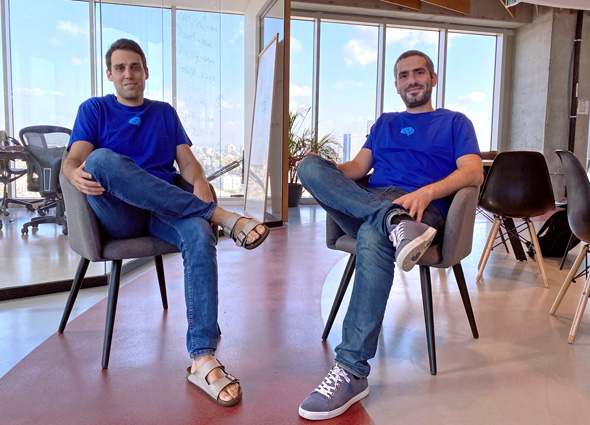 Coralogix co-founders Yoni Farin (left) and Ariel Asraf. Photo: PR

"We've added over 500 customers just in the last six months, and that's just scratching the surface. To sustain this growth, we've set ambitious plans to grow our engineering team so we can meet the high standards of quality our customers have come to expect from our product," Yoni Farin, Coralogix's co-founder and CTO said.

The company also announced the launch of its new real-time analytics solution Streama that according to Coralogix enables the transition to a new industry cost model by allowing customers to pay according to data priority instead of solely on volume. By rewriting large portions of the common Elasticsearh technology, the company's engineers were able to provide real-time analysis of data without the need to store and index it, which they claim can reduce costs by up to 70%. The new product allows clients to prioritize the data they send according to various parameters and pay according to the importance they place on the data, providing for differentiation between frequently analyzed text search data on one hand and data that needs to be displayed on a dashboard and issue anomaly alerts on the other. In such a way, the client builds its business data requirements portfolio and pays accordingly.