Israel awards 10 institutional investment firms safety net for tech investments
Institutional investors will be entitled to receive back up to 40% of their original investment in case of losses and will pay the IIA 10% of the difference between the return of their investments and the return received over the same period from state bonds should they make a profit
A committee led by Israel's Ministry of Finance, the Capital Market, Insurance and Savings Authority, the Israel Securities Authority and the Israel Innovation Authority (IIA) has selected 10 institutional investment firms that will receive a state safety net for their investments in local tech companies.

Clal Insurance, Psagot Investment House, Migdal Insurance, Poalim Capital Markets, Discount Capital, Bank Mizrahi-Tefahot, Menora Mivtachim Group, Leumi Capital Markets, More Investment House and the Phoenix Insurance Company will all be entitled to receive back up to 40% of their original investment from the state in case of losses. In case of a profit, the institutional investors will pay the IIA 10% of the difference between the return of their tech investments and the return received over the same period from state bonds. Investments are required to be made over the next 18 months, with the institutional investors to continue and hold the portfolio for seven additional years. The institutional investors will also partner with venture capital funds and other investors to create partnerships that will invest in medium-sized companies.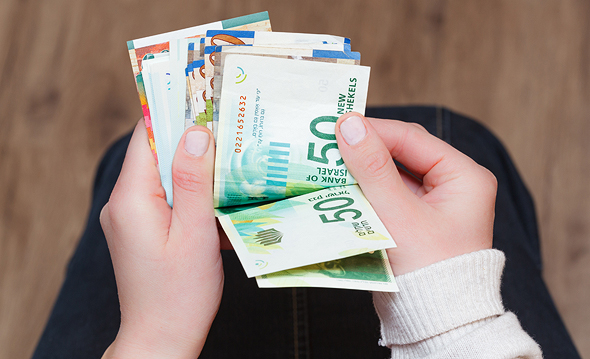 Shekels. Photo: Shutterstock

The IIA announced in July its decision to ease the terms for its plan to encourage institutional investments in early stage startups. According to the update, the minimal investment eligible for protection will be NIS 100 million (approximately $29 million) instead of the original NIS 150 million (approximately $43.5 million) minimum. The maximum investment size for protection will be NIS 300 million (approximately $87 million). The update will also allow several institutional investors to partner on a single protected investment.

Requests for investment under the program reached over NIS 3 billion, with around NIS 2 billion ($580 million) ultimately being approved.

Israel's tech sector was already enjoying significant access to capital even despite the outbreak of the Covid-19 pandemic. Israeli tech companies raised a total of $2.74 billion across 139 deals during the first quarter of 2020, a record amount, according to a joint report released in April by Tel Aviv-based research firm IVC Research Center.

Adam Fisher, a partner at Bessemer Venture Partners, responded to the news on Twitter.