Employer Branding
For Citi, attracting top talent meant disrupting its traditional business focus
Amit Baruch, who heads Citi's Innovation Lab in Israel, talks to CTech about how the company pivoted from conventional banking to become a modern-day Fintech supporter
"We had to change the perception and create awareness that Financial Technology is looking for sophisticated and challenging solutions," explained Amit Baruch, Head of Citi Innovation Lab in Israel. "And that Citi is proactively looking to disrupt its own business."
It is not uncommon for companies or organizations to rebrand themselves in an attempt to rejuvenate their image among young people or transformative industries. In recent years, the banking industry has faced a myriad of branding challenges as it expands to include solutions such as AI, blockchain, and general Fintech technologies.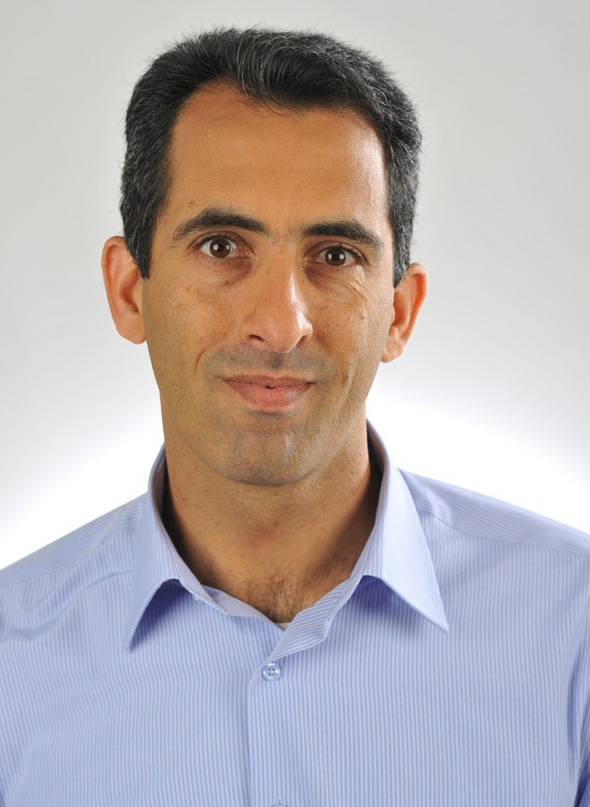 Amit Baruch, Head of Citi Innovation Lab in Israel. Photo: Sivan Farage

As part of our ongoing Employer Branding series, Citi spoke with CTech about how it changed its image from traditional banking service into an innovation space for emerging startups and technologies.

General info and company details

Citi TLV Innovation Lab was established in Israel after identifying the potential of merging Citi's well-established position in the global financial markets with Israel's innovative, entrepreneurial and fast-paced culture. The lab was established in 2011 and within a few years helped to establish a thriving Fintech community in Israel. The Lab develops technologies that aim to serve Citi's international customers in a variety of areas, with an emphasis on solutions in the fields of data, Artificial Intelligence for predication and recommendation, natural language processing (NLP), machine automation, mobile trading, cloud and engineering services, blockchain, and cybersecurity.

Description of the problem

When we set up the Innovation Lab back in 2011 we were looking to attract the top tech talents who would take the vast technological knowledge that exists in Israel and leverage it to disrupt the financial markets and enable Citi to offer cutting edge technologies for the benefit of our clients. Our first challenge was to create a brand-new Fintech ecosystem in Israel, to be able to recruit the best talent. We needed to educate the market about the need and the purpose of establishing a Fintech industry, while identifying its advantage over other technological areas that were well established and common in Israel. All in parallel to fierce competition from global tech brands.

Presenting the refined solution

With the support of the Ministry of Finance and the Innovation Authority, Citi led an extraordinary effort that made Israel a significant player in the global Fintech world today.

We invested much of our efforts to educate the market and expose tech experts and tech opinion leaders to the benefits of Fintech and the opportunities it offers. We reached out to venture capital leaders, entrepreneurs, and other potential partners to talk about the banking and financial industry's pain points and encouraged them to come up with new ideas and innovative solutions.

Basically, we had to change the perception and create awareness that Financial Technology is looking for sophisticated and challenging solutions and that Citi is proactively looking to disrupt its own business. We had to clarify that the Lab is not a theoretical research center, but rather serves as an engine for innovation to help Citi maintain its dominant position as a global leader in the ever evolving and changing financial markets.

The strategy was to present a new industry that affects millions of people and corporations around the world and invite potential talents to join us on this exciting journey.

Tactics

We brought in technology leaders from a wide range of technological domains. This led to the creation of professional teams and the selection of the technologies in which the lab would engage.

We launched a first of its kind acceleration program for Fintech startups in 2013 that became a strategic entry point into Citi worldwide. To date, the program has assisted more than 90 startups that have raised nearly $1 billion from the venture capital industry. In addition, Citi has expanded its activity in the field of venture capital investments and to date has invested in eight Israeli startups in the fields of Fintech and cyber. Since then, several other leading entities have entered the Fintech field in Israel, and today we see a large variety of startups in the field, some of which are leading the way globally. Thanks to this activity, Israel has, within a few years, become a world leader in the field of Fintech and we are proud to have a part in this.

We changed the bank's culture - the corporate culture of the banks in the past relied largely on discretion and confidentiality. We brought a fundamental change that permeated the banking industry as a whole: we opened the lab, held open days and expo events, meetups, and hackathons. We initiated projects, events, and customer collaborations with a wide range of different entities. And most importantly we changed the perception of having a conflict of interest between the startups and the banks into a more inclusive approach that startups are to become our partners and with our help reach the largest customers in the world.

We foster a culture of Innovation internally – every employee is encouraged to come up with new ideas and will get management support. Citi launched its D10X program, an internal strategic growth process that nurtures the development and launch of business solutions across Citi's businesses by employees.

The Covid-19 challenges and assimilations

The novel coronavirus (Covid-19) has proven to us that Citi's investment in Innovation and Technology has paid off. Everything we developed in Israel in recent years has helped us to continue and serve our customers all over the world consistently. The move to work from home immediately put to use tools we developed that weathered the storm: over 140,000 of our employees were able to connect to the Citi network simultaneously without a problem.

The whole Fintech industry moved forward during the pandemic because people were required to work remotely. Citi was able to leverage its technological tools during a remote work environment For example: the mobile trading app we developed here in Tel Aviv has been used by traders around the world who have had to make transactions from home and not from the office, and the use of this tool has grown exponentially.

Conclusions

For us, the seal of quality on our work is that Citi started duplicating the successful Lab model in Israel, globally. Today you can find similar labs in Singapore, London, New York, Dublin, and more. In Israel, the Lab has become a magnet for startups, entrepreneurs, and technology companies – together we work to grow an international Fintech lab.

Tips:

- Identify and recruit passionate diverse talents who will be your key partners

- Invest in creating partnerships, even with your "competitors"

- Think big - think far beyond your narrow business

- Create technology expertise and leadership

- Together with the business identify real problems which will allow the solution to generate a real impact

- Create a real community within your domain to allow the flow of good ideas

- And most importantly: believe in what you do. If behind the branding there is quality and real value, then success is guaranteed.