"Remote learning is failing our children": Education expert warns of a lost generation
Video calls are no substitute for in-class education, underprivileged communities bear the brunt, says Ben-Gurion University researcher
"Significant learning" has become the keyword among education experts and researchers these days, following the Israeli school system's complete transition to remote education amid a second Covid-19 lockdown. The important question they are dealing with is not to what extent the students are able to study remotely via Zoom calls and other technological solutions, but rather to what extent does their studying produce a real understanding of the subject matter and the ability to put their knowledge to practice. Are the children actually absorbing the materials, or simply gazing at the screen while their thoughts wander?

Last month we heard from Open University expert Ina Blau, who painted a very rosy picture, describing teachers who adopted the technology and put it to use in their lessons and students who were developing independent learning skills alongside other abilities that would serve them for years to come.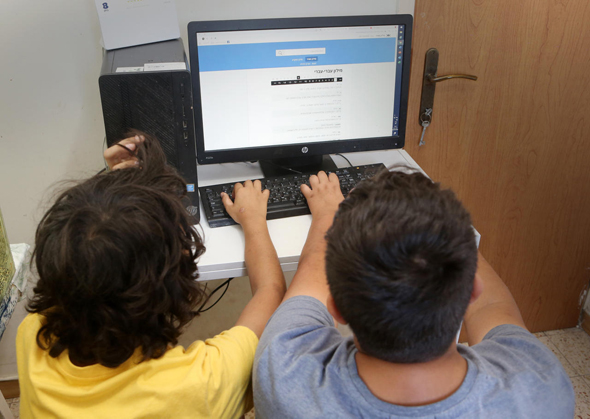 Children take part in remote learning. Photo: Avi Mualem

But not everyone agrees with Blau's assessments and other researchers are far less optimistic, already pointing out problems that they believe will haunt the education system, the students, and Israeli society in general far into the future.

"What's happening here is causing substantial damage," said Dr. Sarab Abu-Rabia-Queder from the Beer Sheva's Ben-Gurion University of the Negev. "I spoke to my son who is in the 12th grade and he told me there is no significant learning taking place. The schedule has been gutted from 30 weekly hours to 21 or 24 hours a week. Adding to that, lessons have been replaced with assignments and the assignments are not that difficult. It does not meet the level that in-class education did. Significant learning is very lacking."

Abu-Rabia-Queder is not just a mother, she is also a senior lecturer at the university's department of education and leads a team of experts on education amid the crisis—an independent task force made up of experts from various fields impacted by the Covid-19 pandemic. She has closely examined what's happening in the education system, with an emphasis on students from underprivileged communities. Her take on things is far different.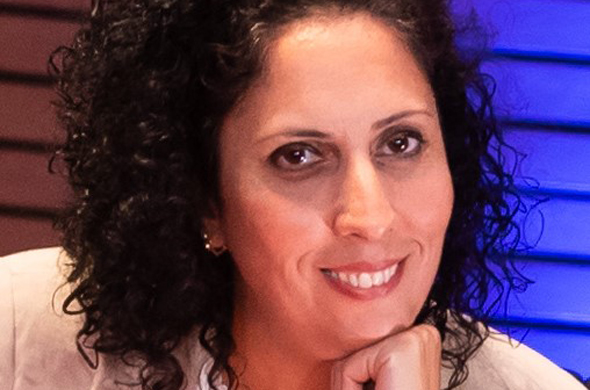 Dr. Sarab Abu-Rabia-Queder. Photo: Ben Gurion University

When I tell her of Blau's optimistic outlook, she giggles out of surprise or desperation. "Many children are not independent," she said negating the claim that remote learning develops independent studying skills. "It is an approach that treats everyone as a single entity. Just like the statement that everyone has access to a computer and an internet connection — not everyone has the means to study remotely, particularly among the Beduin community, and not everyone can learn independently. Some students require the mediation of the teacher. In remote learning, a lot of the oneness is on the students and the parents. Colleagues I speak to say that some students require additional explanations. Children who don't ask questions simply get lost. They start falling behind and when the gaps increase, they may end with dropping out of the system altogether."

According to Abu-Rabia-Queder, the education system will see a large drop-off of students at the end of this school year. "There will be students that currently aren't taking part in online classes and didn't take part in classes during the previous lockdown either because they had no internet connections. This time around, the problem is compounded by a lack of motivation. Absent the school and classroom setting, the rules are more relaxed. Home is simply not an educational environment. In addition, some teachers don't teach via video calls and instead just hand out assignments and expect students to practice on their own. But what about the acquisition of new materials? Students can't be expected to teach themselves, especially when it comes to subjects like maths and physics," she said.

What is the biggest difference between the current lockdown and the previous one?

"During the first lockdown, there was no time to prepare. It was forced upon us by surprise and everyone cooperated to make it work somehow. This time, there was time to prepare, but it didn't happen. It's a serious problem, especially for first and second graders who had no opportunity to properly enter the system and make friends. Children are lonely, particularly if they just started first grade or if they entered a new high school."

What other problems are unique to the lower grades?

"There is a heavy burden on the parents. Teachers send out worksheets for the parents to print. But someone needs to sit with the children and go over the material. They can't study by themselves and the parents are forced to pick up the slack. If the parent is available and has time, if they don't have to spread their attention and resources with other children and choose who to invest in, they can get by. But what happens when both parents work? The child simply gets lost.

"Whose to guarantee that if you leave the child on their own they will wake up in time? There is a holiday atmosphere. From 2 p.m. onwards the kids have nothing to do but play on the computer or watch television. Screen time has multiplied tenfold relative to normal times. You can't go out to meet with friends. Kids are stuck in front of the screens all day and night. It is not a normal situation."

Will the disparities created now expand in the future?

"I see students dropping out. There are children in the Beduin community that see that it's not working and prefer to go get a job. Students aged 13 or 14 are going to work because they don't have the tools or equipment to study remotely. We are losing out on an entire generation that is deteriorating rather than improving. They won't come back. Even if schools are reopened, the gaps that are created now will remain in place. The kids may attend classes, but it will be a form of hidden dropouts. The child will go to school intermittently and gradually fall out of the system. They will get low-paying unregulated jobs, enter the circle of poverty, and grow the at-risk population. These are not children that will contribute to the economy, they will become adults who will be a burden on society and the market."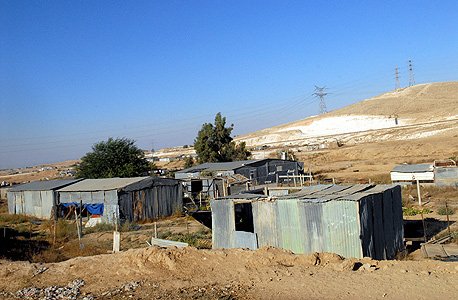 Many children in the Bedouin community do not have access to an internet connection. Photo: Haim Horenstein

Are these damages irrecoverable?

"When it comes to a child from a well off family, with educated parents who can consider their future, money may be able to help fill in the gaps. But what about parents who lack money and education? Their kids will drop out of the education system and we will prevent their right to higher education, their right to take part in the job market as equals."

Abu-Rabia-Queder doesn't have a comprehensive solution to the current circumstances but says that the answer depends on a single step. "Just like there is an expert that oversees the handling of the medical crisis, we need an expert to manage education," she said. "This government is operating as if it was a circus, coming up with off the cuff solutions on a daily basis, without knowing what direction we're heading in or how long it will last. We need a long-term solution and for that, we need a dedicated expert to oversee things— a professional educator that can make decisions free from political considerations."

In the short term, she recommends reducing the number of vacation days and conducting an in-depth survey of the circumstances in the field. "It's unacceptable that the children barely study from home, but then get 10 days off for holidays. Where are the programs to overcome disparities? There were six months to prepare and nothing happened. The education ministry did not gather figures on drop-outs or on the ratio of computers to students. It didn't do its job and that's a very serious thing."

Eventually, there will be no choice but to re-open the education system promptly. "We need to go back to learning in capsules, we cannot remain in full lockdown mode. We have to reduce remote learning as much as possible. It's failing many children," she concludes.