Comtech and Gilat announce termination of planned merger
Companies also say they have settled litigation, Comtech to pay Gilat $70 million
Comtech Telecommunications Corp. and Nasdaq and Tel Aviv-listed satellite telecommunications company Gilat Satellite Networks Ltd. announced Monday that they had agreed to terminate a merger agreement announced earlier this year. In a joint statement, the two companies also stated that they have settled all pending litigation being held in the Delaware Court of Chancery. As part of the proceedings, Comtech has agreed to pay Gilat $70 million.

The termination of the agreement and the settlement were approved by both companies' board of directors and went into effect immediately. The trial of the litigation which was scheduled to begin today in Delaware was canceled.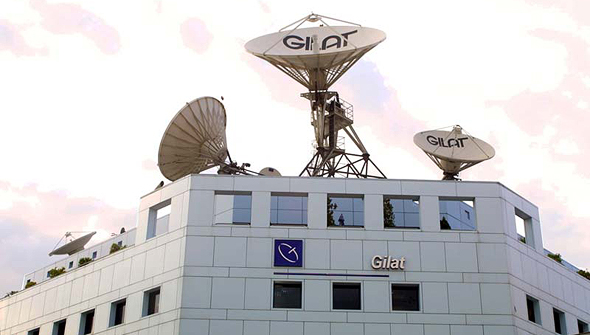 Gilat satellites. Photo: Zvika Tischler

In a joint statement, Fred Kornberg, Comtech's Chairman and CEO, and Dov Baharav, Chairman of the Board of Gilat, said: "While we both believed from the outset that the merger of these two great companies was a perfect marriage, the Covid-19 pandemic made the timing of the combination particularly challenging. We concluded that under current conditions, the settlement is the best path forward for both companies and their respective stakeholders."

Back in January, it was reported that Comtech would acquire Gilat for approximately $532.5 million. Comtech was set to pay $10.25 per ordinary share in cash for 70% of Gilat's stock, and 30% in Comtech common stock.

Then in July Comtech filed a complaint to the court seeking a declaratory judgment that certain actions, if taken by Gilat, would breach Gilat's obligations under the merger agreement. The actions at issue in the complaint related to Comtech's pending application for required regulatory approval in Russia.

The complaint also stated that Comtech is assessing whether the precipitous decline in Gilat's business since January 29, 2020 gives rise to a Material Adverse Effect.

Founded in 1987 and headquartered in Israel, Gilat offers broadband satellite communication and networking services.