$150 million in four days: Tipalti completes a series E round at a valuation of more than $2 billion
Tipalti has developed a solution that allows companies to complete payment transfers automatically, even globally
Israeli fintech company Tipalti Inc., which develops automation solutions for global payments, announced on Tuesday that it has raised $150 million at a valuation of more than $2 billion. The series E round was led by Durable Capital Partners, with participation from Greenoaks Capital and current investor 01 Advisors. Tipalti has raised around $280 million since its founding in 2010. Among the company's backers are Dovi Frances, Zeev Ventures, Greenspring Associates, and TrueBridge Capital Partners.

Tipalti was founded by CEO Chen Amit and Oren Zeev (chairman and founder of Zeev Ventures, which has invested in Next Insurance and Houzz among others). Tipalti has developed a solution that allows companies to complete payment transfers automatically, even globally. According to the company, the service reduces 80% of customers' payables workload and replaces slow manual procedures while improving fraud and regulatory controls. Tipalti's clients include Amazon Twitch, Twitter, Business Insider, GoDaddy, Fiverr and Vimeo.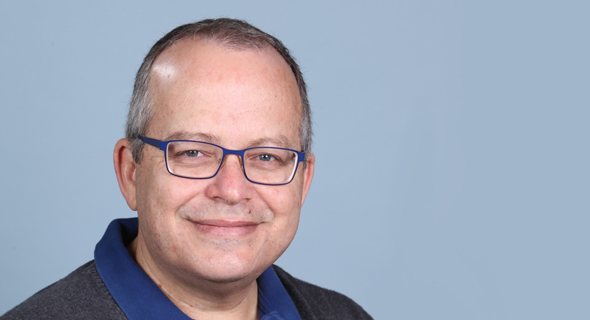 Tipalti co-founder and CEO Chen Amit. Photo: Hagop Istanboulian

According to the company, the transaction volume Tipalti handled for its clients since the start of the Covid-19 outbreak amounted to $12 billion. It completed the first half of 2020 with a growth rate of 80% compared to its Q2 2019 closing.

The rise in demand put the company in a unique position. Since it was founded, Tipalti worked according to a model in which it raises debt one year and a funding round the following year. This year it was supposed to raise debt, and Amit the company was already working toward generating tens of millions of dollars this way. However, the company's quick growth brought about a flood of interest from investors. "It reached a point when every day either me or our Chief Financial Officer received a significant and relevant investment offer. We realized that we ought to look into this possibility instead of continuing with raising debt. We worked on a presentation for investors and started to schedule meetings for the following week. On Tuesday, we met with Durable Capital Partners and on Friday they made an offer and we completed the deal. This was the fastest investment process I have ever experienced in my life. That same week we received other offers and could have had our choice of investors. The second fund we selected was Greenoaks Capital and both funds really understand the market and our strategy."

You are reporting impressive growth figures, yet you raise a very large sum.

"The growth is a result of our investments. Part of the growth comes from the fact that we know how to upsell existing clients, but there are also many new clients and that requires more sales and maintenance employees. If we had wanted to grow by only 40% maybe we wouldn't have needed to raise more money.

"Our growth rate has increased for four straight years. One of our investors told me that we are defying gravity; at this stage we should have started to slow down, but I already know that we will increase our growth rate next year and the one after that. All of this, however, requires capital. We are recruiting new sales people and it takes a salesperson six months to become productive. It then takes a few months until a client goes live and so on. This is an investment in manpower for at least a year."

There are other companies in your sector, are they exhibiting the same growth rate as you?

"there is something unique that happened to us. There are two similar companies, but they haven't grown at the same rate. I think this is partially due to the fact that we have the right product and resources to do so.

"Another dramatic figure in my mind is that our customer retention is at 99%, which means that only 1% of clients leave us every year. And this is after calculating in our growth, without which we would have had a negative departure rate. I know our competitors can't say the same."

What will happen the day after the pandemic is over? Will this growth suddenly shrink back?

"I don't believe the market will shrink. Part of our clients grew because people are at home more and they will see their growth shrink once people start going out again. But the other type of companies, who have suffered due to the pandemic will eventually recover and that will balance it out. But what is more significant—and there is a consensus on this in the market—is that Covid-19 accelerates digitization processes and companies that underwent this transformation will not return to doing things on paper. I always had the vision that this should be a basic tool and that a serious manager would never choose to complete these tasks manually."

Tipalti employs 350 people globally and announced that following the round it will recruit 100 additional employees in Israel in 2021, and a total of 250 worldwide. "Recruiting employees isn't a goal in itself. These are R&D people and over the next two years we will invest in the product and develop more capabilities than we managed in the entire previous decade. We aren't in maintenance mode. At least four of our goals for next year could support an entire company."

How is the recruiting process during this period? Have the cutbacks in tech changed the balance of power?

"There hasn't been a dramatic change. The quality of candidates has improved because there were good employees at companies that didn't survive. But the competition for them is still massive and it isn't like you can just wait for them to come to you."

And how was the work at the company between the lockdowns?

"This isn't fun. I think our teams and us want to work together. There is even research that has shown that growing companies operate better in person. Zoom can solve part of the problem, but it comes at a cost. I'm a believer in collaborative work."

As part of its work from home package, Tipalti has given employees the option to have office furniture delivered to their homes and fund babysitting services.