Qwilt partners with Cisco to tackle increasing video streaming demand
British Telecom is the first company that will integrate the new development in its infrastructure
Israeli company Qwilt announced on Thursday a new commercial partnership with Cisco and investment firm Digital Alpha in which a new software solution to accelerate the pace and streaming of live and VOD video broadcasts will be integrated into Cisco's computer systems. British Telecom (BT) is the first company that will integrate the new development in its infrastructure.

"Following this announcement, a massive part of all the video streaming in the world will be operating on systems that we developed and the quality of service will improve as a result," Qwilt CEO and co-founder Alon Maor told Calcalist. "There are very few companies in Israel that have brought together all the biggest internet players to change the way users receive internet service."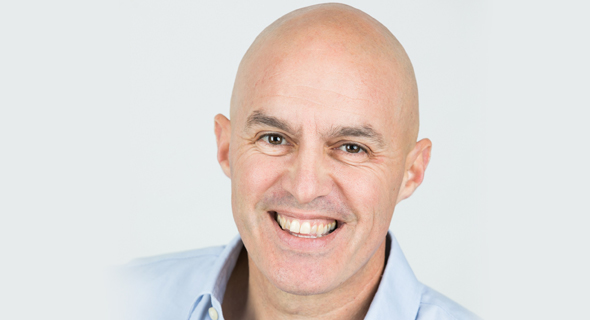 Qwilt CEO Alon Maor. Photo: PR

The company said that throughout recent years, and in particular recently, internet suppliers are facing an increasing demand for Live Streaming services on their networks. TV viewing over the internet currently makes up 25% of the market.

Streaming content is increasingly delivered in 4K and soon 8K. The rise in the use of VOD services as well as other applications that require high resolutions drives network capacity demands. According to some estimates, consumer internet video traffic is expected to comprise 82% of all (consumer) internet traffic by 2022.

This new development will allow internet providers to utilize their broadband significantly more efficiently and also provide them with a direct connection to content creators. This is a change that could affect both the providers and the end users, with providers benefitting from using less resources while users will receive a better quality viewing experience.

"Until now there were three main video content streaming services in the world: Netflix, YouTube and Facebook, and they each developed their own practical systems," explained Maor. "This is the first time that there is a single solution that allows telecom companies to receive payment from content providers with Qwilt serving as the middleman.

"Every movie or series on Netflix is supposed to reach you via one of the company's servers across the world. Qwilt makes sure that it will always arrive from the server closest to you, which will allow for better quality and improved speeds at a lower cost."

How will the consumers experience this improvement you are describing in quality and price?

"The user experiences 30% fewer glitches in viewing with us, whether we are talking about a broadcast that was frozen or decreased viewing quality. I don't think that there will be a direct impact when it comes to price, but eventually you will receive better value for the same cost, meaning this service will prevent the next increase in prices."

Qwilt didn't reveal the magnitude of the deal, but Maor said that the value of the global market is estimated at $8-10 billion a year and that this announcement shows that Cisco plans to grab a significant part of this market.

"Streaming video has never been more important than in today's challenging times," said Neil McRae, Chief Architect, Managing Director for Architecture and Technology Strategy at BT. "Qwilt's pioneering open caching platform together with Cisco's cloud infrastructure gives BT the first 5G MEC capability in the UK to deliver premium quality video and on demand services."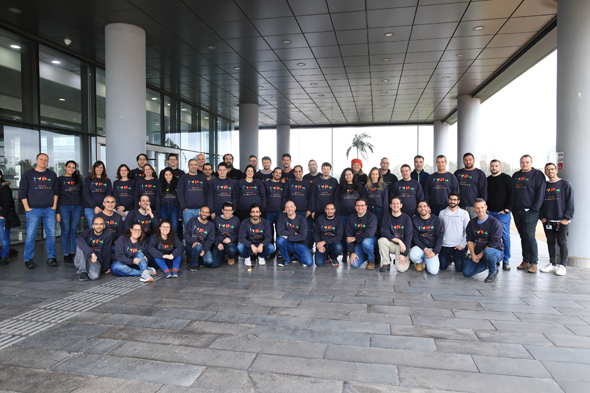 Qwilt's team. Photo: Maya Amado

"Streaming video may be the killer app for the internet, but it doesn't have to KILL the internet," said Jonathan Davidson, Senior Vice President and General Manager, Mass Scale Infrastructure Group, Cisco. "With streaming video expected to represent north of 80% of traffic flowing through service provider networks in the coming years, content delivery is the first of potentially many services they can deploy from within to monetize their edge footprint in the 5G era. Marking this milestone together with Qwilt and Digital Alpha to enable edge cloud services for service providers, we can change the economics of the internet for the future, partnering with customers like BT to help them manage video traffic more effectively."

Qwilt was founded in 2010 by Maor, Dan Sachar, Giora Yaron and Yuval Shachar. It has raised $100 million to date and employs 120 people in offices in Israel, U.S., Europe, Asia and Australia.