Israeli unicorn Sisense adopting new approach towards work post-Covid-19 shakeup
The startup, which is considering an IPO in the coming year, has come up with an innovative vision for work that includes a different type of approach towards the relationship between employers and employees
At the beginning of 2020, the management of business intelligence startup Sisense, one of Israel's most intrihaguing unicorns, was scratching its head wondering how to find more room for its ever-expanding workforce at its offices in Ramat Gan's Amot Atrium Tower. The company, which is already valued at $1.1 billion and which develops a cloud-based business intelligence platform that uses artificial intelligence algorithms to analyze organizational data, was recruiting dozens of new employees at the time. But then Covid-19 arrived. Sisense got nervous and immediately fired 80 of the company's 900 employees, only to discover not long afterwards that the effects of coronavirus weren't as straightforward as they initially seemed.

You have annual income of more than $100 million and at the beginning of the year you raised $100 million from Insight Partners. You aren't short on money so why were you so quick to fire employees?

"It is better to be extra paranoid. It was very sad to part with employees but at the time it was the right thing to do," said Aviad Harell, Sisense co-founder and GM of Sisense Israel.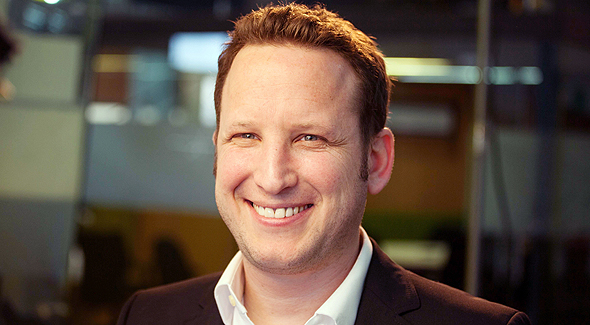 Sisense Israel CEO Aviad Harell. Photo: Rotem Lahav

"Like everyone else, coronavirus caught us by surprise. As a software company, it was relatively easy for us to move to work from home, but we were never previously in a situation in which everyone was working from home. Our systems allowed for that, but after a relatively short time we started thinking ahead and what work would look like should Covid-19 remain around for a while."

According to estimations, Sisense is targeting an IPO over the coming year at a valuation of more than $1 billion. One of the motivations for the IPO, and what will allow the company to receive a high valuation, is the direct listing completed by data mining company Palantir late last month. The American company founded by serial entrepreneur Peter Thiel currently has a market cap of almost $22 billion. In addition, one of Sisense's rivals Tableau was acquired by Salesforce in an all stock deal worth over $15 billion in June 2019, while Google bought another of Sisense's competitors, Looker, for $2.6 billion.

Where did you feel that you had problems with working from home?

"Initially we thought it would hurt our output, but we checked according to the regular measurements we used pre-Covid-19 - how long it takes to download a new version, how many leads the sales department brings, how our sales are doing, and more. But then we understood that maybe there are things that we are missing. We understood that we needed to use new measurements, but those also showed that our production hasn't suffered. But there is still that lingering thought that it hasn't suffered yet as we are still based on the same workforce that was used to working together previously. The big question is what will happen after such a long break in which the employees haven't met at all."

Out of these concerns Sisense has come up with an innovative vision for work that includes a different type of approach towards the relationship between employers and employees in which employees can take as many vacation days as they like without pay but only receive the minimal amount with pay as required by law.

"I don't know anymore when an employee is actually working so we no longer track working hours but only output. Everyone feels that their work and home hours are mixing so we made two dramatic changes. We've already been seeing for a long time that many of our employees don't manage to disconnect from work completely while they are on holiday and they continue to work, meaning vacation days have lost their significance.

"On the other hand, many people amassed vacation days and redeemed them for money when they left. From now there will no longer be a cap of annual vacation days and that number won't be in the contract. They can take as many vacation days as they like without pay. It will be called personalised time off. In addition, we added a term named 'self-care days'. This is several days a month in which no Zoom calls will take place. The goal of these days is to lessen what has become known as Zoom fatigue."

So you are no longer planning to work from the office at all?

"We conducted surveys among the employees and based on that we came up with new working rules that would provide employees with more certainty and a comfortable platform. The most basic change is that like everyone else we understood that there is no reason in the world to demand from employees to come into the office every day of the week. We have a new app in which every employee books a workstation at the office in days in which they plan to come in and they are filled according to demand. If the stations are all booked the employee has to select a different day. We believe most employees will come in two or three times a week. Under this system, it is clear that we won't require all the real estate we currently have."

Is this the direction in which the entire world is heading?

"In the U.S. they took it one step further and introduced a term called 'self relocation'. The cost of living in Palo Alto and San Francisco, where our offices are located, is very high and our employees are forced to spend a lot of money on rent. We told our U.S. employees that they can move to anywhere they choose, but need to come to the central office for a week or two once every so often according to what is agreed.

And what about the constant flying abroad? Does this mean that there is no longer any reason for managers in Israel to fly to the U.S. office and vice-versa?

"I used to fly to the U.S. once every three weeks. We really encouraged our employees to go abroad to maintain a unified DNA between our different offices across the world and to also meet clients. We have now learned that this can all be done without flying overseas, although it isn't easy and still affects work. I believe that we will return to fly abroad, but not at the same rate."

What is the significance of employee location in this new way of thinking? You have had offices in Ukraine for a while so if location is no longer significant you could just move the entire company there and cut costs?

"Our headquarters in the Ukraine are working, but we need different profiles of employees and they aren't all available there. The salary of employees in Israel hasn't changed, but unlike in the past, it is now easier to recruit employees that don't live in the center of the country. Ultimately, we believe this will benefit Israeli society as a whole."