Interview
Ashdod is primed for the Chinese invasion
Deputy mayor Sharon Mark talks about the port city's efforts to take its businesses virtual and its path to becoming Israel's e-commerce capital
Even before Covid-19 struck, the coastal city of Ashdod was gearing up to become a local logistics hub, but when the pandemic hit, the municipality upped its efforts, helped its businesses go digital, and doubled down on its path to become the e-commerce capital of Israel.

In an interview with CTech, Sharon Mark the deputy mayor charged with overseeing the city's business, industry, and education activities spoke about Ashdod's long term plans of leveraging its major port, central location, and technologically savvy population to offer a bright future for the biblical city and the immediate aid it offered its struggling businesses catapulting them into the 21st century.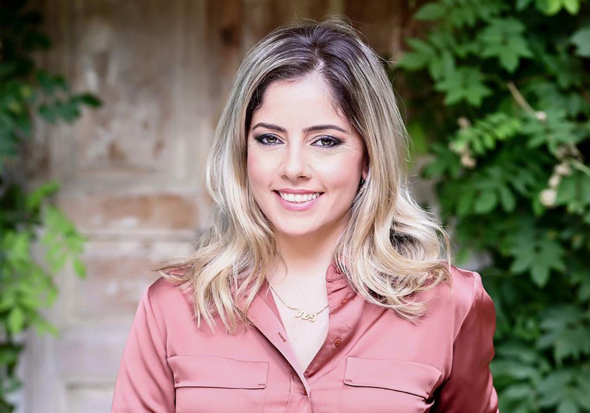 Ashdod Deputy Mayor Sharon Mark. Photo: Galia Avraham

"The gravity of the situation really hit home for me, when I went to buy school books for my kids this summer. I planned to buy them at the same local store that my mother bought me books every year when I was a child and when I arrived I saw that the family-owned shop that had been operating in the neighborhood for 40 years, had shut its doors," recalled Mark. "Because of the lockdowns, the store was receiving no foot traffic and had to close down operations."

Ariela Books is only one of the hundreds of small businesses in Ashdod which was forced to reduce or completely cease operations over recent months. It is for such businesses, Mark said, that the city launched its 360 for Enterprise Project, which aims to help mom-and-pop shops go digital.

"When the pandemic hit, many retailers found relief in their online stores, but for a lot of smaller businesses, that wasn't an option because of lack of knowledge and resources," Mark noted. The city decided to step in and launched the project that offered small businesses in the city everything they needed in order to open a digital store.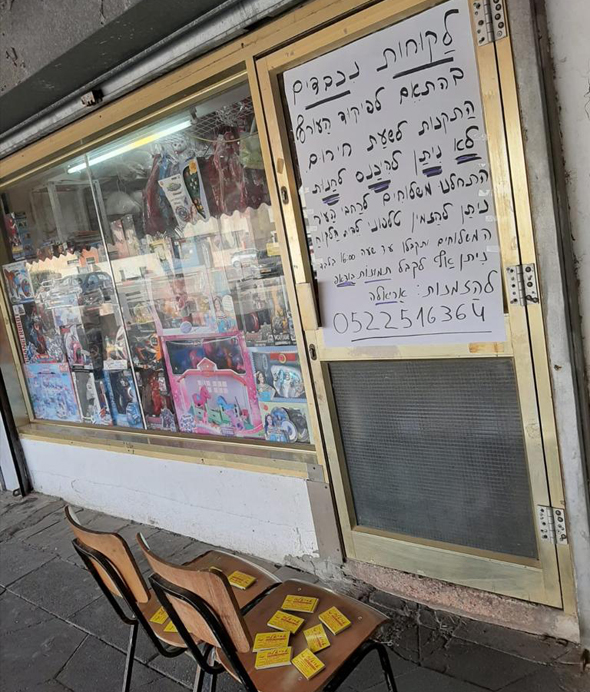 Ariela Books in Ashdod is one of hundreds of small businesses closed down because of Covid-19

"The city offered businesses that signed up everything from legal and financial consulting to access to a citywide e-commerce app that they could connect to. We set up a local delivery fleet to make things even easier. We even recruited students to provide business owners who required it with dedicated hand-on assistance in setting up and uploading their stock to the virtual store," Mark said.

The result was a type of virtual mall that includes scores of the city's businesses and was aggressively advertised and promoted on social media by the municipality. "We wanted to make sure the neighborhood businesses wouldn't disappear. With the transition to digital, suddenly these stores had a lifeline to the world. It opened up a new avenue for sales that will remain in place even after the current crisis is over," Mark noted, adding that the project had received a lot of attention from other cities who, having seen its success, wanted to copy it for their own communities.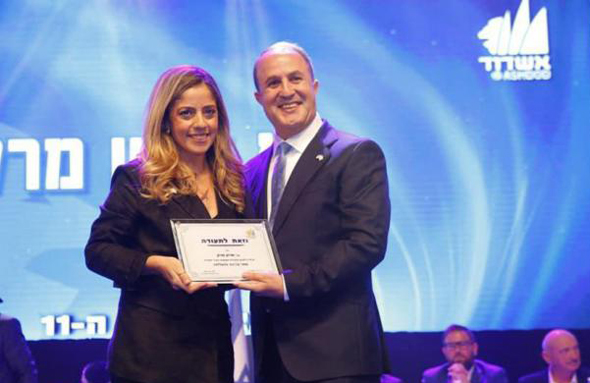 Ashdod Mayor Yehiel Lasri and deputy mayor Sharon Mark. Photo: Ashdod Municipality

But aiding mom-and-pop stores enter the virtual world was only a small step in Ashdod's overall plan. Israel's sixth-largest city, which is home to the country's largest seaport, responsible for 80% of the goods that enter its borders, has much bigger aspirations.

"Last September we organized a major conference, featuring senior government officials, executives from the country's biggest companies, representatives from various infrastructure operators, and entrepreneurs from a wide range of local and regional businesses. Its goal was to put our city on the map when it comes to innovative technologies, with an emphasis on e-commerce," Mark said. The conference set the goals and created a forum in which the stakeholders could share their targets and plans on how to reach them. A second conference, surveying the achievements of the past year and setting additional steps going forward was supposed to be held last month, but was canceled due to the pandemic restrictions.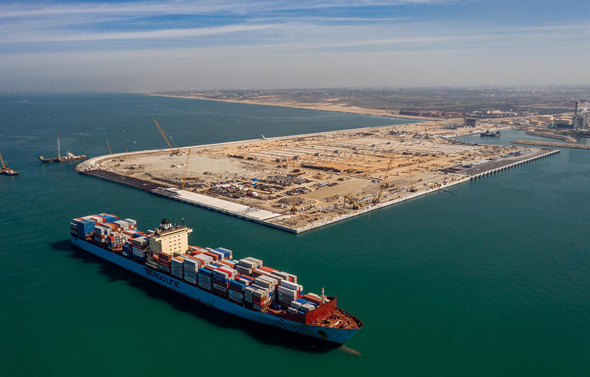 Ashdod's new port. Photo: Albatross, Israel ports company

But perhaps Ashdod's most ambitious and far-reaching collaboration is a result of it being chosen by the Chinese government to participate in it's new Silk Road initiative. The globe-spanning project, also known as the Belt and Road initiative, aims to connect Asia and Europe with new and expanded trading links. Ashdod's port and its location in the center of the country make it an ideal hub for the distribution of goods coming from three continents. Mark said. Ashdod's selection means that it is in store for a massive infusion of business and capital, as well as a boost to infrastructure, starting with a new trade center including two 60-story office towers and five 20-story buildings set to be built at the city's southern entrance and offer space for scores of local and international tech companies. Down the road, a large logistics center, a monorail train track leading to and from the port, and an academic center that includes branches of three Chinese and three Israeli universities are set to complete the city's transformation.

The city is already marketing plots in a new high-tech business park, steps away from the train station offering companies the chance to settle in the city ahead of the "Chinese invasion."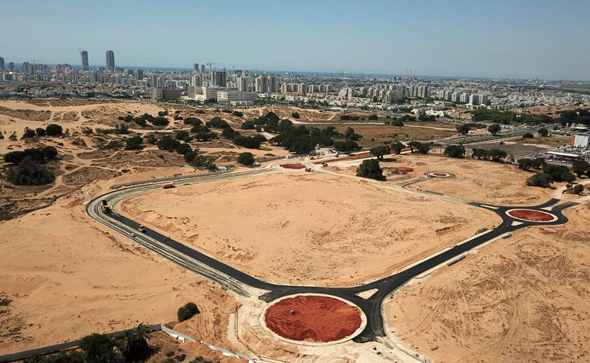 The location of Ashdod's planned high-tech park. Photo: Ashdod municipality

"We have pledged that the municipal taxes at the park will be the lowest in the country. We're offering businesses that chose Ashdod a prime location that's accessible via a smart public transportation network, and a young and well educated local employee pool," said Mark. "As part of the city's preparation for the move, we have started offering Chinese lessons for our children, starting from kindergarten."

Like many other things, the Silk Road initiative has been delayed because of the Covid-19 crisis, but Mark and the city are not waiting idly and are already at work setting the stage for Ashdod's emergence on the international stage.