Proptech company Agora raises NIS 3 million
The Israeli startup is developing a platform for real estate investment management
Agora has recently closed a NIS 3 million ($883,000) round to help it continue its development of a platform for managing and automating real estate investments. Among the investors were Datora founders Ran Sarig and Efi Cohen, Team8 CEO Sarit Firon, Storedo's CEO Doron Myerdorf, and others.

The company has developed a platform that helps manage private real estate investments. It streamlines data collection and automates some of the manual processes that often take up valuable time, as well as calculates appropriate costs and returns.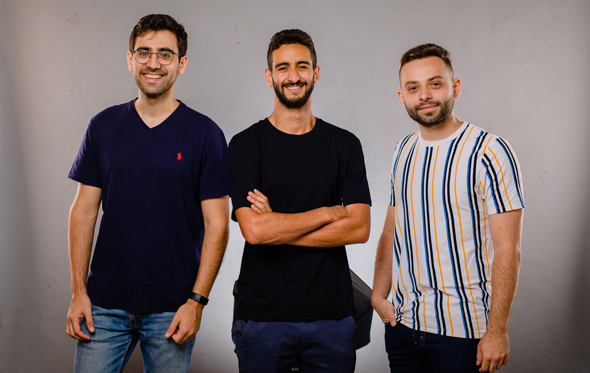 Bar Mor, Lior Dolinski, and Noam Kahan. Photo: Yarin Tarnus

Agora was founded by Bar Mor, who serves as CEO, Lior Dolinski as Product Manager, and Noam Kahan, who is the Development Manager. The platform has already garnered the attention of clients including Goldman Investments and Realya Group.

The company has also joined the first cycle of Proptech Zone Startup Accelerator, a program that assists startups that are helping in the construction process. It will closely monitor and support the startups with mentors who have previous experience in the field. It operates in partnership with JLL, Reality Fund, Mipim, and has support from AWS Activate - Amazon's startup program.