Early-stage startups experience sharp decline in funding despite record Q3 for Israeli tech sector
Companies raised $2.74 billion overall in 151 deals in the third quarter of 2020, but less than $100 million has been raised in 95 seed deals this year
Israel's tech sector has shown its strength once more by raising $2.74 billion in 151 deals in the third quarter of 2020 according to a new report released on Wednesday, up 26% from the previous quarter and 24% compared to Q3 the previous year. However, those figures are misleading regarding the overall state of investment in the sector as through the first three quarters of the year there was an uptrend of later round investments and that growth was due mostly to 20 deals, each amounting to over $50 million.

Another interesting finding in the report has shown a significant increase in Private investments in Public companies (PIPEs), with $1.66 billion raised in 17 deals during Q3.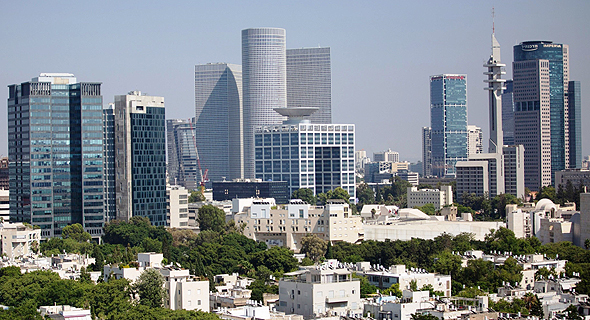 Tel Aviv. Photo: Bloomberg
The IVC and ZAG S&W Zysman, Aharoni, Gayer & Co. report shows two distinct trends - an increase in investment in late-stage companies and a decline in the willingness to take risks and invest in early-stage startups. According to the report, later rounds investments cleared $3.2 billion – a 34% increase compared to the total capital raised in later rounds over the whole of 2019. Later rounds amount growth in the first three quarters was due mostly to 20 deals, each over $50 million, compared to the record of 16 later-round deals in all of 2019. There were five deals larger than $100 million that raised $960 million in the third quarter, compared to the same number of deals and $1.17 billion in Q1.
On the other hand, less than $100 million has been raised in only 95 seed deals in the first three quarters, suggesting a significant drop in seed funding amounts throughout 2020. The seed median investment reflects the change in the last quarters, dropping from $0.9m–$1m in 2016–2019 to $0.15m in 2020. This dynamic in the seed investment trend signals a change in the preferences of traditional seed round investors (angels, accelerators, and VCs).