Interview
The Israeli company that wants to disrupt the field of enterprise software has raised $28 million
"We want to do to the software industry what the cloud did to IT," says BlackSwan Technologies CEO
Israeli company BlackSwan Technologies AI Ltd. emerged from stealth mode announcing it had raised a $28 million series A round led by Prytek, FinTLV Ventures, and MS&AD Ventures. The company, which has been active for several years, reported significant growth over the past year, bringing it to current revenue volumes of tens of millions of dollars.

BlackSwan is taking an unusual approach to the current software market. While the prevalent approach in the SaaS industry is to offer a variety of products each addressing an organization's specific problem, BlackSwan develops an AI-based operating system meant to enable organizations to build applications of their own without the need for software experts.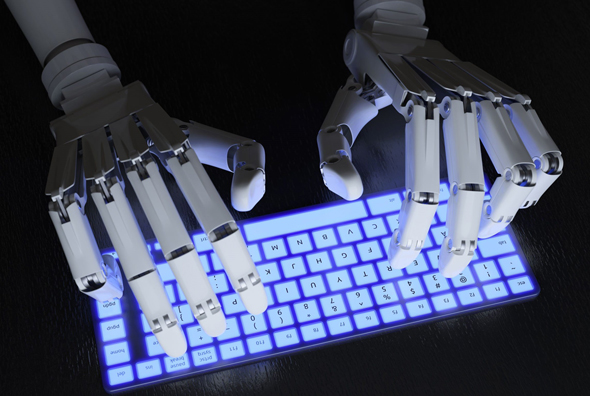 BlackSwan envisions a world without programmers. Photo: Shutterstock

"Nowadays when a large organization has a problem in its supply chain, for example, it buys a dedicated software solution, it buys another for security, and so on, with each product fulfilling a single function," BlackSwan co-founder and CEO Michael Ouliel told Ctech. "Our product is dynamic and changes according to the requirements. It's as if instead of buying a full set of clothes, you're buying one article of clothing that can function as a shirt today and as pants tomorrow. Our product enables organizations to build their own designated applications 60 times faster than it currently takes them."

Do organizations require a team of in-house programmers on hand in order to use your product?

"No, because we changed two central processes. The first is that data integration processes are no longer necessary. Nowadays, if a bank, for example, wants to use the services of a company like Palantír, all its data must first go through a process that makes it readable for Palantir's system. What we do is the reverse: we enable the development of an app during the search process itself instead of first going through all the data and converting it. The app development is done using nearly no coding. We designed a system that enables intuitive development.

"In fact, we have an open code project called 'Chaos,' which is not yet on the market, for which we recruited people with no prior experience in coding. They are programming as if they had been doing it professionally for 15 years, proving the feasibility within our own company."

The question is whether a company that develops a dedicated product with a large team of expert programmers won't eventually offer a better product than the one your operating system did?

"Not necessarily, because we're not producing the application, the company does. If, for example, if I give my system to the Israeli Mossad, they include their own insights in the design, defining what a terrorist is or what constitutes a terror attack, not an external company that produces an off-the-shelf product."

What you're describing is the complete disruption of the SaaS industry as we know it

"We want to do to the software industry what the cloud did to IT, we took it up a level. Nowadays, there are no large organizations operating on the cloud that still have IT engineers because there is simply no need for them. I believe that what we're doing now will be common in five years. By 2025, I want to be the Wix of startups with entire companies being built on our platform within weeks instead of months."

Ouliel said that last November BlackSwan employed 40 people, now it employs 200 "and we expect to finish 2022 with upwards of 1,000 employees, which is why we came out of stealth now."

"BlackSwan, as its name suggests, is a remarkable company. It offers a true revolution in the field of organizational software development. It doesn't only develop applications, instead it mainly develops an operational infrastructure that truly disrupts the software development world and immensely reduces the cost of developing and maintaining organiazatoinal software," said FinTLV managing partner Avishai Silvershatz.

"We see BlackSwan as a unique company for the development of infrastructure for implementation in the field of CLM. As a group that builds technology-based service companies, we lead the CLM outsourcing activity for the world's largest banks. We anticipate close collaboration with BlackSwan in the creation of a CLM system for the banking sector. We expect CLM outsourcing, which is estimated at billions of dollars a year, will continue to grow substantially in the coming years. BlackSwan, which is considered a technological trailblazer will continue to be at the core of that activity," said Prytek founder and managing partner Andrey Yashunsky.