7 startups complete JVP Play CyberNYC's program at Margalit Startup City
This year's cohort included various cyber themes, including threat hunting, anti-phishing, risk assessment, and more
The Final Global Event of JVP CyberNYC's program took place and paid tribute to seven startups that took part in the most recent cohort. The event, which brought founders and tech leaders together, served to support the buildout of the cybersecurity ecosystem in New York City.
The ongoing coronavirus (Covid-19) caused a lot of accelerator programs to be adjusted or delayed. However, the startups still completed a four-month program that included workshops, group and one-on-one sessions, and broader mentorship programs. The international cohort included startups from the U.S., Israel, Argentina, and Europe.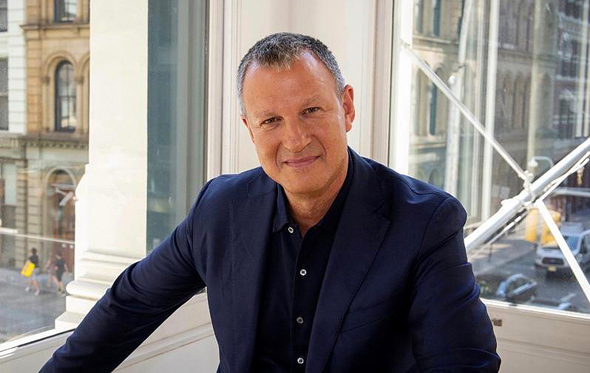 Erel Margalit. Photo: Shahar Azran

"We are happy to have arrived at this event with seven companies that withstood the test of time and are continuing with us from all over the world. Coming together at Margalit Startup City New York's International Cyber Center," said Founder and Chairman of JVP Erel Margalit while addressing the event remotely.

Margalit expressed his appreciation for those who helped facilitate the program, "despite the world gone crazy," and praised the commitment of the companies involved.

The startups pinpoint a number of cyber themes, including threat hunting, cryptographic management, secrets management, anti-phishing, pen-testing and risk assessment, identity management and anti-fraud, threat intelligence, and endpoint security. They include:

Akeyless, a platform that secures tokens, passwords, and encryption keys with a vault; Cryptosense, an analysis software to eliminate crypto misuse; VU, a developer of software to safeguard the identity, of people through behavior analysis and machine learning; OPORA, a real-time platform providing views of cyber adversaries and exposing attack infrastructures; King and Union, a threat analytics platform; Cyber 2.0, offering organization malware protection; and Immuniweb, which helps illuminate external attack surfaces and Dark Web exposure.

JVP joined forces for the event with the New York City Economic Development Corporation (NYCEDC), a nonprofit corporation helping promote economic growth in New York City.