Interview
Retaining a long-term view, Flint Capital insists on investing in young startups
VC with multiple Israeli investments is bucking the post-covid trend of cutting back on early stage funding
A report released earlier this week by the IVC Research Center and ZAG S&W law firm highlighted a problem that is keeping many Israeli entrepreneurs awake at night. While the tech sector in general showed its strength once more by raising $2.74 billion in 151 deals in the third quarter of 2020, it is becoming ever more evident that the Covid-19 crisis is wreaking havoc among early-stage startups aiming to get off the ground. The report showed that less than $100 million has been raised in a mere 95 seed deals in the first three quarters of 2020. The seed median investment reflects the change in recent quarters, dropping from $0.9m–$1m in 2016–2019 to $0.15m in 2020. There is little doubt that the coronavirus and its financial implications have resulted in an extra cautious approach by many investors and early-stage startups are paying the price.

There are however those VCs that aren't allowing the pandemic to keep them down, maintaining a long-term outlook despite the uncertainty and investing in startups that they believe could be the unicorns of the future. One such VC is Flint Capital which has made six investments over the past six months, three of them at the seed stage. Flint also led two of those rounds, with four of the companies being Israeli. On an organizational level, Flint was ideally positioned to deal with the pandemic having already previously worked in a distributed remote format, with the three partners operating out of three different locations: Boston, Silicon Valley and Europe. Flint also has a Tel Aviv office and more than 50 percent of its investments have been in Israeli companies.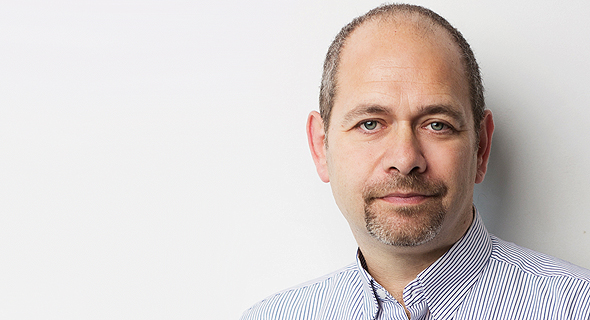 Flint Capital Partner Sergey Gribov. Photo: Courtesy

"Covid-19 didn't change our process at all because we worked remotely from different locations anyway," Sergey Gribov, a partner at Flint who currently operates from Boston after living in Israel for many years, told CTech. "Many funds had to go through a transition and we didn't have to do that. The only thing that has changed is that I'm not traveling to Israel the way I used to. But it doesn't really matter as no one is meeting other people anyway.

"We don't invest according to geographic location. But in our second fund we have so far invested in 13 companies and more than 50 percent are in Israel," Gribov added. "We have a good name in Israel so we have a great inflow of interested startups. We do like Israel a lot because it is a very interesting ecosystem and there are a lot of interesting companies. But we write checks to companies anywhere in the world."

Flint started its first fund in 2014 and is currently investing from its second fund which was started in 2018 and raised in the region of $70 million. The company is planning on starting a third fund next year.

"The fact that we have been working remotely in a distributed manner since day one helped us be active in the past few months," added Adi Levanon-Chazan, a principal at Flint Capital who is based out of Tel Aviv. "Being on the ground is crucial to any deal you do in Israel. Flint has carried out over 20 investments in Israel and a lot of deals just come from somebody being on the ground with the network we have. We get a lot of deals from people coming through the network of companies we invested in earlier."

Flint invests in a wide-array of tech sectors including: digital health, cybersecurity, fintech, devops, voicetech, and more.

"We are fairly active so we lead a lot of investments," noted Gribov. "We mainly do seed and A rounds, with the first check being anything from half a million to $2 million in seed."

Out of 13 investments in the second fund Flint led eight of them. It is enjoying early success from that fund, investing in CyberX's early rounds before the Israeli IoT security company was acquired by Microsoft in June in a deal estimated at $170 million.

While Gribov said Flint is always focused on the long term in its investments, he admitted that at least four of the investments made over the last six months were in startups that benefited from the pandemic. "There are a bunch of trends that existed before Covid-19 like remote work and telemedicine. It is just that with Covid-19 it accelerated really quickly," noted Gribov

Gribov said that around March-April every VC went over their portfolio and made sure their companies are properly capitalized for "nuclear winter." "Everybody was looking at their companies and saying to themselves that they need at least two years of runway in every company. So if a company was supposed to start raising in Q4 of this year, this company got some kind of bridge to extend its runway to the end of next year. So that took some of these companies off the market," explained Gribov. "Today the market is looking strong because of that. But these rounds were fairly easy because they were internal rounds. I think companies are more nervous in terms of new rounds because it is hard to know if VCs are really intent on investing. Everybody says people are investing less, but you do see a bunch of rounds."

Levanon-Chazan said there has been a shift in the market, but that it remains strong. "There have been company cutbacks, but deals are still being done," she noted. "I think the resilience of the tech industry both in startups and VCs is amazing. Covid-19 hasn't dramatically shifted deals and there is still a lot of money in the market."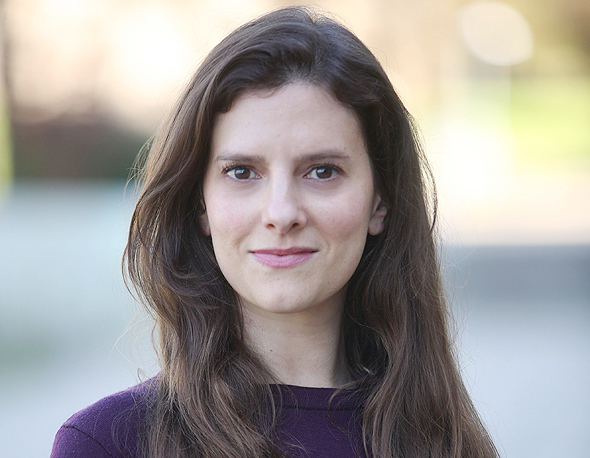 Adi Levanon-Chazan, Principal at Flint Capital. Photo: Chen Galili

Gribov said that several of Flint's portfolio companies are receiving so much interest that even though they weren't planning on additional rounds they have begun discussions with VCs. He also spoke of the sectors Flint is focusing on moving forward.

"We just did our first investment in an agetech company. We have looked at this space for over a year now because, if you think about it, the population is aging and people want to age at home and more of these people are familiar and comfortable with technology, and they have money," said Gribov. "So if you look five years from now I'm pretty sure you will have several unicorns in this space. And from another aspect, it isn't a sector that is hot because young people who are starting startups don't care about these problems yet so it is not natural for them to think about this sector. There are less companies targeted in this sector but it is changing slowly. In general, digital health is a very interesting sector as there are a lot of problems in healthcare and it is one sector that got completely disrupted by Covid-19. The whole system wasn't ready to provide remote healthcare. Out of six investments we made in the last six months, half of them were in agetech or digital health.

"The VC game is a long-term game. We are not investing in startups that will be successful tomorrow. If we are investing in something now it is because we believe it will be big in three to five years, or even later."

Gribov believes one of the advantages Flint provides entrepreneurs is that they have feet on the ground in the U.S. "I can help them with things like raising the next round or the logistical stuff because I've done it myself," said Gribov. "We are very friendly towards founders and very friendly towards other investors. When I talk to founders I tell them that I'm not going to try to convince them and that they should just go consult with other startups that we invested in. I don't want to know who you are asking because it doesn't matter. Whoever you ask, you will get the same answer.

"There are a lot of ways in which investors can add value. If you are willing to take calls from a founder at midnight or 6 a.m. and sometimes just talk to them like a shrink and calm them down, at the end of the day, they value that," added Gribov. "Another thing we can help with is follow-on rounds. If you look at our portfolio we have a lot of co-investments with top VCs like Bessemer Venture Partners, Accel and many other funds."

Levanon-Chazan echoed a similar sentiment. "'Founders friendly' means a lot of things, but one of the things that I really appreciate, as someone who worked in many funds in Israel and the U.S. and knows how funds work, is that we are long term partners. Like with CyberX, Sergey led the A round and we kept investing until the company was sold," she said. "I think it is really rare to have an early stage fund stay so long with companies and we have done that also with other companies in the U.S. When you meet a founder and they know they will have wind in their sails for the long term, that is a big advantage."