Nice CEO calls out ultra-Orthodox leader and Prime Minister for Covid-19 negligence
Barak Eilam criticized Benjamin Netanyahu and Rabbi Chaim Kanievsky, one of the leading rabbis of the ultra-orthodox community, after he instructed his community's elementary schools to open up against the law
Rabbi Chaim Kanievsky, one of the leading rabbis of the ultra-orthodox community, instructed his community's elementary schools to open up educational institutions for hundreds of thousands of students against the law on Sunday, receiving stern condemnation from many politicians and public figures in Israel. They were joined this afternoon by the CEO of Nasdaq-listed software company Nice Ltd., Barak Eilam, who has voiced his opinions in his past on similar topics, including the entrance of American Yeshiva students into Israel during the first Covid-19 lockdown.

In a speech at Ariel University on Sunday, Health Minister Yuli Edelstein admonished those not obeying the rules, saying schools in the ultra-Orthodox "red" cities that reopened illegally would be dealt with harshly. Edelstein threatened to cut the budgets of those yeshivot that opened against the rules. "They should not complain later that the state is abusing them," said Edelstein.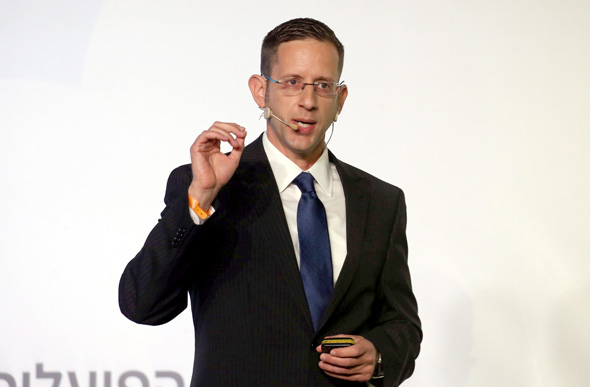 Nice CEO Barak Eilam. Photo: Yariv Katz
In a sarcastic post on Twitter, Eilam called out Rabbi Chaim Kanievsky and the ultra-Orthodox, as well as the Israeli government.
"Congratulations to Rabbi Kanievsky and all of his supporters for their successful declaration of independence under the patronage of the Prime Minister of Israel. This is an instructive lesson on a hostile takeover of a company by 12% of the shareholders, and without any resistance. P.S. Update us when you have the opportunity regarding whether we are to continue paying our taxes through the regular route or if there is a new process for transferring the funds."
ברכות לרב קנייבסקי ולכל תומכיו על הכרזת העצמאות המוצלחת בחסות ראש ממשלת ישראל. שיעור מאלף בהשתלטות עויינת על חברה, על ידי 12% מבעלי העניין וכל זאת ללא התנגדות. נ.ב.: תעדכן בהזדמנות האם אנחנו ממשיכים להעביר מיסים במסלול הרגיל או שיש תהליך חדש להזרמת המימון. @netanyahu pic.twitter.com/bKBnAdDTGN

— Barak Eilam (@BarakEilam) October 18, 2020