Visual search startup Syte raises $30 million to expand into U.S. and Asian markets
Series C round led by Viola Ventures; "2020 has launched our industry several years forward," says CEO
Tel Aviv-based startup Syte-Visual conception Ltd. has raised $30 million in a series C financing round led by Viola Ventures, which also led its previous round, with participation from La Maison, MizMaa Ventures, Kreos Capital, and existing investors Magma, Naver Corporation, Commerce Ventures, Storm Ventures, Axess Ventures, Remagine Media Ventures, and KDC Media Fund. The company said it has also raised $10 million in debt.

Syte plans to use the new capital to expand into the U.S. and Asia-Pacific markets. The company reported a 22% increase in revenues on a quarterly basis.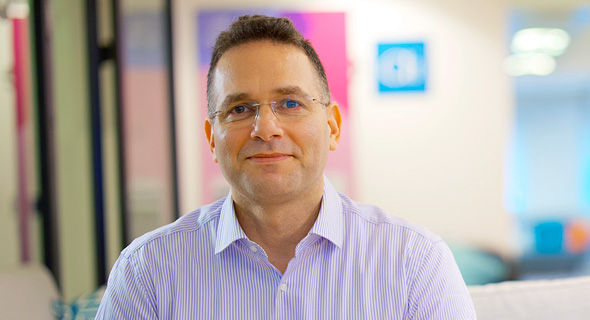 Syte CEO Ofer Fryman. Photo: Ariel Geifman

Founded in 2015, Syte develops AI-based visual search software that has been adopted by some of the world's leading fashion and home design brands, including Tommy Hilfiger, Marks & Spencer Farfetch, and Boohoo. The company's technology enables users who are searching for a particular item on online stores to take a photo of it and receive the most similar product among those sold on the platform. Shoppers can also upload photos of their own clothing items and receive various styling references from Syte.

Syte was founded by Lihi Pinto Fryman (CRO), her husband Ofer Fryman (CEO), and her brother Idan Pinto (COO). the three joined forces with Dr. Helge Voss an expert in machine learning and a senior researcher at the CERN particle collider in Switzerland.

"This year has been and continues to be enormously challenging for individuals and businesses alike. It has also brought with it tremendous change, including the rapid acceleration of e-commerce adoption," Ofer Fryman wrote in a company blog post announcing the round. "2020 has launched our industry several years forward, presenting brands and retailers with a new reality and a new standard for customer experience."