Interview
The lawyer who forges Israeli tech companies' prized weapons
Daniel Kligler, who specializes in patents, offers his unique insights on what makes Israelis dominate tech innovation
There are few, if any, who can claim to have been involved in as many Israeli tech exits in recent years as Daniel Kligler. Among the deals the patent attorney was involved in are Mellanox's sale to Nvidia for $6.9, Habana Labs' acquisition by Intel for $2 billion, Checkmarx's purchase by Hellman & Friedman for $1.15 billion and the sale of both PrimeSense and Anobit to Apple for $360 million and $400 million respectively, to name a few. Unusually, Kliger and his office also continue to handle the patents of many of the acquired companies even after their exits, working with the likes of Nvidia, Intel, and Johnson & Johnson, which bought Israeli company Biosense for $400 million back in 1997. Kligler was working as a patent attorney at Sanford T. Colb & Co. at the time, and Biosense, which has in many ways become Johnson & Johnson's R&D center in Israel, never departed from Kligler, even after he set up his own practice, Kligler and Associates in 2008.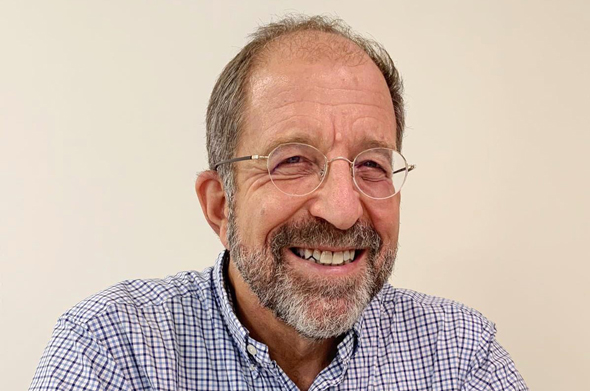 Daniel Kligler. Photo: Courtesy

"Usually the big U.S. companies that acquire Israeli companies have an IP department in the U.S. and relationships with law firms in the U.S., and they work with foreign firms only for local filings. The usual model, and it has happened to us as well, is that they take the patents with them," Kligler told CTech. "But I think that the quality of work that we do and the fact the inventors really like to work with us because we understand what they are saying and the fact that we are also an American firm and try to behave like one here works to our advantage."

Kligler became a patent attorney in the 1990s after being involved in a couple of startups and quickly understood that he had found his calling. He set up Kliger and Associates with Yuval Shalom and one administrative assistant 12 years ago, and the company has since grown to some 20 employees.

"Our biggest client is Johnson & Johnson. They acquired Biosense in 1997 and at that time I was their patent attorney and they have stayed with me ever since. They have become the Israeli development center at Johnson & Johnson and they have become a very big force in the company. They had an amazing patent portfolio and they stayed with us all along and kept their aggressive patent policy," said Kligler. "This is a playing field where the giant medical companies play and the patents are sort of a balance of terror. It is how the big players keep each other at bay. What we find is that our really good clients that sell their companies for a lot of money are very well aware of the importance of patents."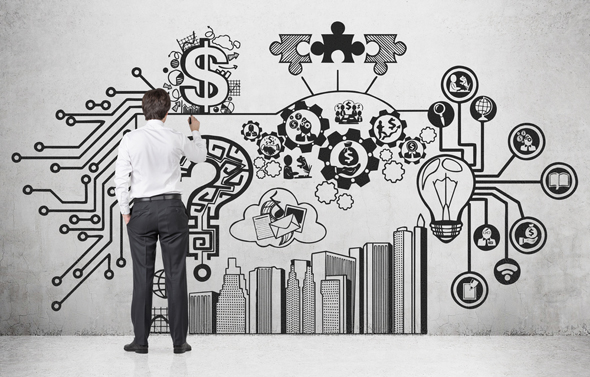 Patents play into companies' core business plan

Kligler broke down the significance of the job of a patent attorney. "Small companies need to come up with a big idea and then know how to protect it and how to make money off that big idea. That is where we come in. For example, we had an inventor come to us after setting up a startup with a big idea about how to create 3D sensing. They weren't the first ones to come up with 3D sensing but no one was able to make it viable for a consumer market, to make it cheap, reliable and small. The guys at Primesense did. We worked with them to protect all of that with patents. When Microsoft came out with Connect in the early 2010s they bought a couple of companies with 3D technologies to build their own sensor but they failed so they had to go to Primsenese. They didn't have a choice.

"What we tell inventors who come to us with an idea is that if the product doesn't pan out then you have wasted money on the patent. But if it does work and you are successful then the big players are going to copy you and your only defense is patents. Our good clients understand that and they invest in that."

Kligler used Mellanox as an example for a good client. "Mellanox was a case where Eyal Waldman and his technical people understood that the market would need these superfast data adapters for computers. Now they are a very dominant force in the data center market and other markets in which there is a need to move a lot of data. Mellanox built a dominant market position and the patents are the weapon to hold that position," noted Kligler. "They didn't get there because of the patents but because they are really smart and knew how to convert their technologies into products. But they are in a better position to keep competitors from gnawing away at their market share because they have patents."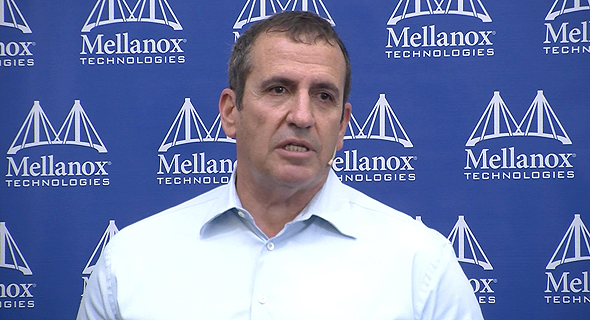 Mellanox Presidnet and CEO Eyal Waldman. Photo: Dor Manuel

One of the trends of recent years in the tech sector, and subsequently in the patent world as well, has been artificial intelligence. But Kligler says this technology presents particular challenges in his field, so much so that he often tries to discourage inventors coming to him asking for an AI patent.

"A patent doesn't only have to be new and inventive, but also has to be detectable. You can get a patent on something that isn't detectable but what are you going to do with it? It is nice to put on the wall but we don't believe in patents to put on the wall," said Kligler. "A lot of clients will come to us and say we want to have a lot of patents to impress investors. But I try to discourage them from doing patents just for the numbers."

Israel has been for many years among the world leaders in patents per capita and Kligler has an interesting insight on what might be one of the less talked about reasons for the country becoming a global innovation powerhouse.

"I'm part of what are known as invention review boards where inventors bring their proposals for new patent applications and there is an internal company committee that discusses them and decides whether they are worth patenting. During these meetings, the inventors really go at each other. They give each other a terrible time, tell each other their ideas are stupid or that they won't work," explained Kligler. "After one of the recent review boards I happened to speak to one of the company's outside counsels from the U.S. about it and he said that when he attended the first one of these meetings he was so taken aback he thought these Israeli guys were going to pull out knives. But afterward they all went out together for dinner and they were friends. He and I agreed that this is a big asset of the Israeli personality. Israelis can be unbearable, but the fact that they are really able to say to each other what they think, hold nothing back and put all their creative powers to bare without worrying too much about whether this guy will be angry at me for the next two weeks is a tremendous advantage. Israelis aren't afraid to put their ideas out there and aren't afraid to fail and are willing to put themselves on the line, and that is a tremendous quality.

"Israelis aren't any smarter than other people," added Kligler. "But the fact they are so out there and so open is in my opinion a big key to the success and it also makes good patents. People don't get stuck on trivial patents. If it is trivial their friends will tell them to forget it."