UAE-based holding company bids $50 million for Israeli airline Israir
NY Koen Group, owned by Israeli businessman Naum Koen and based out of Dubai and Ukraine, is aiming to boost its tourism offering with Israir's assets
Is Israeli carrier Israir Airlines Ltd. on its way to being owned by a holding company based out of the United Arab Emirates? Israeli businessman Naum Koen, the founder and CEO of NY Koen Group, which is based in Dubai and Ukraine, offered on Friday NIS 170 million (approximately $50 million) for Israir, NIS 120 million (approximately $35.5 million) to be paid to bondholders and NIS 50 million ($14.8 million) directly to the company to upgrade planes and equipment, a source told Calcalist under the condition of anonymity.

Cohen and Israir representatives began negotiations five days ago and he made his offer on Friday afternoon. This is the highest offer received so far by the liquidator of IDB Open, Adv. Ofir Naor, who was put in charge of auctioning Israir by November 8.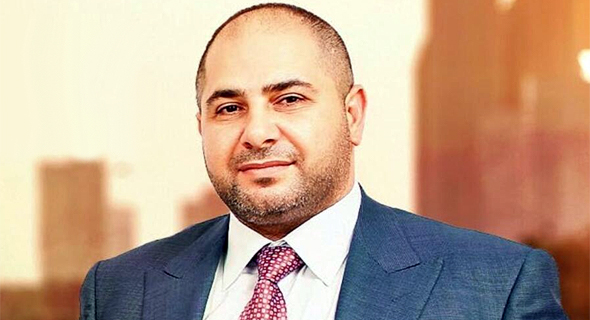 Naum Koen, the founder and CEO of NY Koen Group. Photo: Naumkoen.com

The sale is expected to be funded by NY Koen Group's equity capital, and should it be completed will be the first acquisition of an Israeli company by a UAE-based firm since Israel and the UAE agreed to establish full diplomatic relations in August.

"I've operated for the past two decades in the tourism and airline sectors and I'm interested in Israir's fleet of aircrafts and the six tourism companies it holds to accelerate my growth in the sector," Koen told Calcalist. "The openness that arose from the peace agreement between Israel and the UAE has created a unique mix of opportunities, with tourism playing a central role, and the acquisition of Israir will also allow me to enter the low-cost sector."

Koen currently owns an airline named Aero Private Jets, which has been active since 2003 and is branded as luxury aviation. Koen Group also holds a jewelry company named Jeni Coin, a construction company called TES (Technological Engineering Solutions) and a security company, Koen Security.

Koen announced two weeks ago that he would be bidding for Israir after meeting with its CEO Uri Sirkis during his visit to the UAE in September. Koen's offer is 143% higher than that made earlier this month by Israeli retailer Rami Levy and Shalom Haim, the owner of the Taaman food chain, who had bid NIS 70 million.

Israir, which has been on sale for years, saw its revenue fall by 80% in the second quarter of 2020 compared to the second quarter of 2019. The company lost $10 million in the quarter compared to losses of $2.2 million in Q2 2018.