2020 ranking: These are the best tech companies to work for in Israel
With this year bringing unprecedented challenges for the workforce, data firm Dun & Bradstreet shows which companies are still attractive - and which ones failed to maintain their mojo
Data and analytics firm Dun & Bradstreet Israel has revealed its 2020 ranking of the 50 best tech companies and 20 best startups to work for based on how they coped with the coronavirus (Covid-19) crisis and its impact on employee satisfaction. Maintaining its position as the best place to work in Israel is Microsoft's R&D Center.

The top 10 saw a wide array of changes based on how the companies pivoted their overall strategies in how they handled Covid-19. For example, Israel's Google (2) and Intel (9) sites saw their ranks rise from 2019, but Taboola (6) and Facebook (8) saw their employee satisfaction fall. Intent marketing company Natural Intelligence, known for its online comparison site Top10, ironically fell out of its own threshold and now ranks at 11.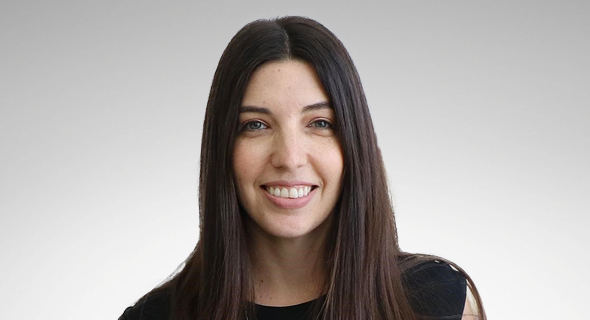 Efrat Segev, VP of Data and Analysis at Dun & Bradstreet. Photo: PR

"The ranking of the best high-tech companies to work for, published for the sixth year, took place in the shadow of the Covid-19 crisis, while one of the most essential parameters we examined was how companies dealt with the crisis, and what impact their steps had on employee satisfaction," said Efrat Segev, VP of Data and Analysis at Dun & Bradstreet.

She noted how the companies quickly shifted from focusing on "stylish and pampering offices" to focusing on the employee's home environment - addressing the physical and emotional needs of working from home.

"It is a great honor to be chosen as the best high-tech company to work for," said Michal Braverman-Blumenstyk, GM, Microsoft Israel R&D shortly after the news was announced. "Our first priority is to care for the health and safety of our employees and their families, and to give them all of the support they need – whether it be logistical or mental - in order to work from home optimally."

She continued: "We are committed to challenging them professionally, which allows for the development of innovative technologies that impact hundreds of millions of users worldwide, as well as helping them in taking part in social causes that are close to their hearts. What makes Microsoft the best company to work for is our employees and our managers, our job is simply to listen to them. The matters on which we focus and the social activities that we promote come from our employees. By listening to them, we have created a wide range of programs aimed to better the community, and that is our added value."

Below are the top 10 tech companies to work for in Israel.

1st place - Microsoft Israel (R&D center) - no change. The software development company makes, licenses, and sells computer software as well as hardware products like consumer electronics and personal computers.

2nd place - Google Israel - up from 3rd. The world's most popular and powerful search engine, Google also owns the social media site YouTube and mobile operating system Android.

3rd place - IronSource - up from 8th. The advertising technology company develops technologies for app monetization and distribution.

4th place - Soluto - no change. Soluto is a software development company helping users learn and do new things with their devices and services they use.

5th place - Playtika - no change. Playtika is a digital entertainment company that develops and publishes gambling and social games. It has 30 million monthly users playing its games.

6th place - Tabloola - down from 2nd. Tabloola is an advertising company providing tailored advertisements at the bottom of online news articles. This year, plans for a merger with Outbrain collapsed, potentially impacting its ranking.

7th place - Wix - up from 9th. Wix helps users design and operate their own websites without the need to learn to code.

8th place - Facebook Israel - down from 6th. Facebook is the world's largest social media site with 2.7 billion monthly active users. It owns and operates Instagram, Whatsapp, and Oculus.

9th place - Intel Israel - up from 11th. Intel builds and distributes chips and semiconductors for computers and mobile phones. In 2017, it bought Israeli company Mobileye for $15.3 billion - the country's largest acquisition to date.

10th place - Salesforce - no change. Salesforce is a cloud-based software company offering a customer relationship management service as well as a suite of enterprise applications tailored for customer service.

As well as a list of top tech companies Dun & Bradstreet also compiled a list of the best startups to work for in Israel. These companies are generally much smaller in scope and scale due to their age and many of them are new additions, pushing last year's companies down in their ranking.

Below are the top 10 startups to work for in Israel.

1st place - BigID - first entry. BigID is a cyber software company that helps users discover and manage sensitive data across one single ecosystem. It also helps companies meet a variety of privacy regulations such as CCPA and GDPR.

2nd place - Namogoo - down from 1st. Namogoo offers 'software-as-a-service' by helping online businesses prevent 'Customer Journey Highjacking'. It does this by detecting and blocking unauthorized adverts that redirect website visors to competing products or services.

3rd place - Gong.io - first entry. Going.IO uses natural language processing (NLP) and AI to record and track the interactions of sales teams. It then offers insights into how they can best optimize their message and "win more deals."

4th place - HoneyBook - down from 3rd. HoneyBook is an all-in-one platform for freelancers and small business owners to track their payments, meetings, contracts, and tasks with multiple clients.

5th place - Zebra Medical Vision - no change. Zebra provides radiologists with the tools they need to streamline their workflows using artificial intelligence. Using its all-in-one solutions, radiologists can rely on its algorithms to spot abnormalities with more speed and accuracy.

6th place - Forter - no change. Forter is a global e-commerce fraud prevention platform that protects enterprise merchants from payment fraud, account takeover and shopping abuse. Forter's solutions protect over $200 billion of transactions every year.

7th place - Fundbox - down from 4th. Fundbox uses big data analytics, engineering, and predictive modeling to help cash flow for small businesses and freelancers who have outstanding invoices.

8th place - Next Insurance - first entry. Next Insurance is an online insurance provider for small businesses and contractors making it simple and affordable for each customer to get the coverage he/she needs.

9th place - Guardicore - first entry. Maintaining a 'software-only' approach, Guardicore provides fast and more affordable alternatives to firewalls. It streamlines security, compliance, and cloud migration processes on its single platform.

10 place - Windward - down from 6th. Windward helps with maritime safety, security, compliance, and supply chains by adopting predictive intelligence to help the maritime ecosystem with its development.