Israeli startup TechSee raises $30 million for intelligent visual customer assistance solution
The Tel Aviv-based company has grown rapidly during Covid-19 pandemic by reducing customer friction points for enterprises
Intelligent visual customer assistance solution company TechSee announced on Monday the compeletion of a $30 million series C investment round. The round was co-led by OurCrowd, Salesforce Ventures, and TELUS Ventures with participation from Scale Venture Partners and Planven Entrepreneur Ventures.

Founded in 2015, the Tel Aviv-based company has grown rapidly by reducing customer friction points for enterprises. Its visual assistance technology bridges the visual gap in customer service, allowing customers and technicians to receive real-time AR (augmented reality) guidance on their smartphone or tablet screens in assisted service or self-service mode.

The company said that the capital injection will be used to "enter new markets and verticals while expanding TechSee's product offerings and capabilities."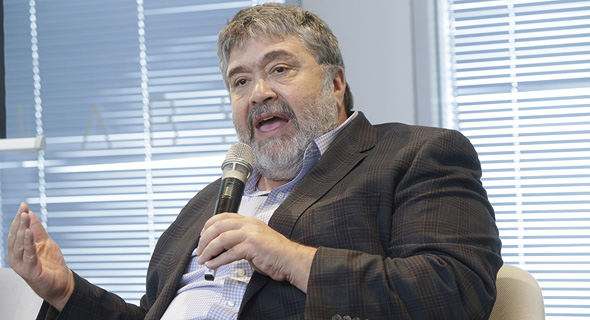 OurCrowd CEO Jon Medved. Photo: Amit Shaal

"There has been a significant increase in demand for contactless customer service technologies propelled by Covid-19 social distancing requirements and the acceleration of digital transformation projects," said Eitan Cohen, CEO of TechSee. "Our Visual Automation technology is at the heart of it, and now that momentum is growing exponentially as businesses seek to reduce costs and optimize customer experience strategies in the current environment. Our vision is to get rid of the user manual and replace it with dynamic AR assistants."

TechSee has also developed technology that can provide visual guidance to users installing, operating, or troubleshooting networking devices, smart home products, home appliances, and more. TechSee's AI platform can automatically identify components, ports, cables, LED indicators, and more to detect issues and suggest resolutions for consumers, contact center agents, and field technicians.

The Covid-19 pandemic has given the company a significant boost as enterprises seek ways to resolve customers' issues without jeopardizing health and safety, with dispatching field service technicians or allowing them to enter people's homes in many cases no longer viable.

TechSee recently announced a commercial partnership with U.S. telecommunications giant Verizon to provide it with remote cost-effective resolutions, with the company having additional commercial partnerships with the likes of Vodafone, Orange, Liberty Global, Accenture, Hitachi, and Lavazza, among others.

"We couldn't be more delighted with the progress TechSee has made since OurCrowd initially provided seed funding in 2017," said OurCrowd CEO, Jon Medved. "While this company has already come a long way, we know the best is yet to come."

TechSee's technology was recently recognized in the Gartner Cool Vendor for CRM Customer Service and Support 2020 report. The company, which has raised $54 million in funding to date, was also named to Fast Company's list of most innovative companies of 2020, and took home TMC's 21st Anniversary CRM Excellence Award. The company is headquartered in Tel Aviv with offices in New York, London, and Madrid.