Agri-tech R&D partnership Smart Agro raises over $7.5 million in Tel Aviv IPO
"Despite the challenging times, the IPO and the demand show that the Israeli public believes in Israeli agri-tech," said Smart Agro CEO Omri Rothman
Smart Agro, the agri-tech R&D partnership, successfully completed its IPO on the Tel Aviv Stock Exchange on Wednesday, raising NIS 26 million (approximately $7.6 million). The IPO was 50% oversubscribed, with NIS 5 million coming from the main partner.

Smart Agro had planned to raise NIS 25 million to support its investments in startups that are developing technology for the agriculture and cannabis industries. The IPO was led by Leumi Partners Underwriters.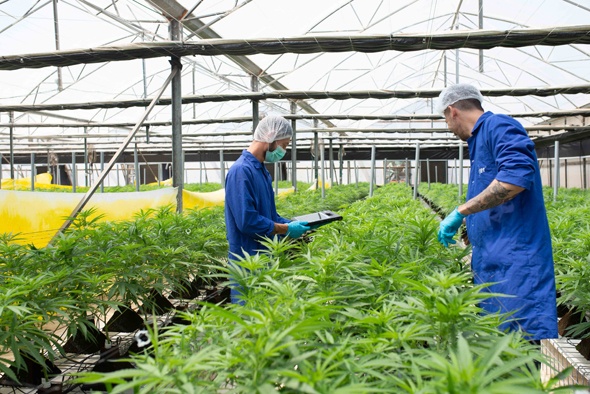 Cannabis. Photo: Hila Kadi

Bonds in the tender were offered to the public at a minimal price of NIS 1,000 and were ultimately sold at a price of NIS 1,060. A mix of investors participated in the offering, including strategic investors, institutional investors and private investors. Among the institutional investors who took part in the IPO are Hachshara Insurance Company Ltd. and Psagot Investment House.

"Despite the challenging times, the IPO and the demand show that the Israeli public believes in Israeli agri-tech," said Smart Agro CEO Omri Rothman. "I'm also happy that institutional investors took part in the IPO."

Attorneys Itay Brafman and Adi Ron from Dr. Zeev Holender Law office accompanied the IPO.

Smart Agro became the fourth R&D partnership to be traded on the Tel Aviv Stock Exchange and the first in the agri-tech sector.