The Israeli spirit of entrepreneurship is a crucial element in the collaboration with UAE
The spirit of Israeli entrepreneurship can help the UAE expand its unique technological ecosystem, says Yifat Oron head of Leumitech
Israelis must bring their capabilities and enthusiasm for entrepreneurship to the table when collaborating with business people from Gulf countries, and this in turn will help the Emirates grow its unique technological ecosystem, said CEO of Leumitech, Yifat Oron during Calcalist and Bank Leumi's online conference, "Economic Opportunities in the UAE."

"It's crucial to suggest ways we can do things together that benefit both sides. We should be asking how we can contribute through collaboration. This approach will open more doors for us, rather than simply asking whether the UAE is interested in making financial investments par excellence," Oron said.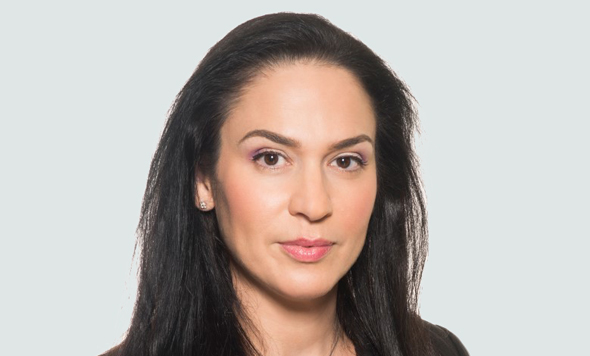 CEO of Leumitech Yifat Oron. Photo: Yoram Reshef

Oron has already visited the Emirates, and met with several business people in the Gulf. Even though the peace treaty was only signed a short while ago and there has only been a short time to form relationships, "we have found people with a similar culture. I think that there is an infinite amount of potential here in technology, and in business," she said.

Oron has pointed to five main fields that the Emirates are interested in: tourism, technology and finances, food technology, global trade, and developing their own unique technological ecosystem. Trade and cooperation with the UAE only "became clear to me once I was there. There is a lot of potential in this field, which we may not even realize now, or the fact that we are connecting between two continents, Israel and the UAE, which are becoming a gateway to southeast Asia on one side, and to the U.S. and Europe on the other," she said, adding that discussions about opening ports are excellent news for Israel.

When asked whether the peace treaty might provoke a wave of investments in Israel, similar to the Chinese wave in the Israeli venture capital industry a few years ago, Oron responded that there is a fundamental difference in the type of treaty between both nations. "From my experience of working with them, the Chinese investors wanted to be exposed to Israeli venture capital investments and also to specific Israeli technologies, and invested directly but also in venture capital funds as a way to extend a hand, develop familiarity, and learn about one another. In the case of the UAE, we are talking about an entirely different world. The UAE expects to see complete collaboration. There aren't any intentions to invest passively, rather mutually, so that their financial investments in technologies will yield economic benefits," Oron explained.