Israel's Nurami Medical raises $6 million for tissue repair solution
The company's innovative approach relies on synthetic nanofibers to speed up repair of tissues after brain surgery
Nurami Medical, a Haifa-based company that develops medical devices unveiled on Tuesday a new technology that assists in the healing of post-surgical treatments. The company also announced that it had completed a series B financing round of up to $6 million, led by Almeda Ventures and Leon Racanati's Glenrock. The company, which was founded in 2014 by Dr. Amir Bahar, Nora Nseir Manassa and NGT3VC venture capital fund had previously raised $5 million from private investors and the Israeli Innovation Authority.

The capital will be used to fund clinical trials for its first product, ArtiFascia, which speeds up healing and repairs tissue after neurosurgery.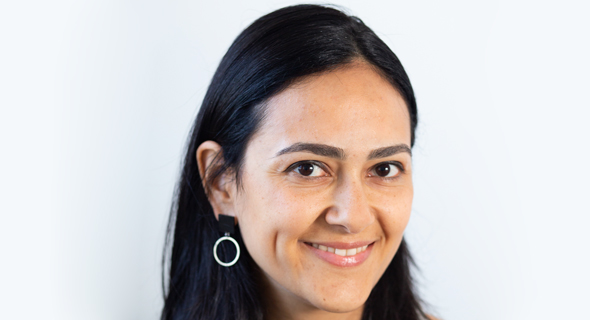 Nurami Medical founder, co-CEO, and CTO Nora Nseir Manassa. Photo: Michal Deri Viman


ArtiFascia is a synthetic dural graft, or material that is used to protect a patient's brain following neurosurgery by increasing the regeneration of the body's dural tissue, a thick membrane composed of dense connective tissue that surrounds the brain and spinal cord, and protects the brain and central nervous system from cerebral spinal fluid leakage.

Nurami's technology is also biodegradable, and dissolves after the body's tissues are completely healed. ArtiFascia uses synthetic nanofibers to accomplish this, and helps shorten a patient's recovery time as well. Now, Nurami is working on developing additional similar products, which comprises a $20 billion market. While demand for such products is high, Nurami hopes that its innovative technology will address that need.

Currently, the product is awaiting approval from the U.S. Food and Drug Administration. During clinical trials, the product will be tested in 90 patients, with some already being implanted with the synthetic fiber-device.

"Our first product, ArtiFascia, offers clear clinical and economic benefits to the 600,000 neurosurgeries performed annually, representing a $1 billion market with an annual growth rate of 6%. Nurami thanks its new investors for the trust that they have put in our company, and will use the investment funds to complete the clinical trial, to fund additional R&D and to support business development efforts," Nurami Co-CEO Hannoch Markshied said.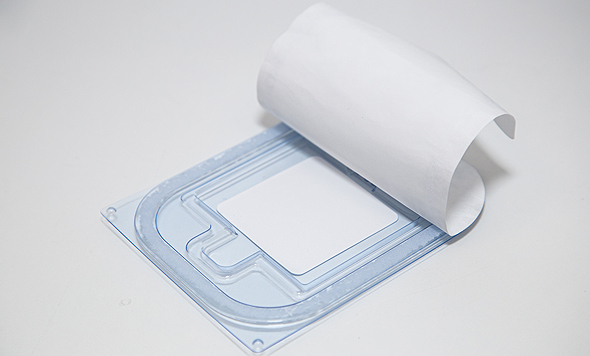 Nurami Medical's product, ArtiFascia helps speed up a patient's healing process. Photo: Michal Deri Viman

"Nurami is involved in ongoing efforts for the development of additional solutions for soft tissue repair and healing, for additional clinical indications, based on our technological platform which incorporates novel materials and unique manufacturing processes," added Nora Nseir Manassa Nurami's CTO, Co-CEO, and founder.

Nurami's active chairman of the board is CEO of Elron Electronic Industries, Doron Birger, and the board also includes leading neurosurgeons from around the globe.