Intel acquires Israeli data science startup Cnvrg.io for $60 million
Cnvrg develops a service for managing, speeding up, and scaling data science workflows, enabling clients to quickly develop, test, deploy, and refine machine learning models
U.S. chip giant Intel has purchased Jerusalem-based startup Cnvrg.io. The price of the acquisition wasn't announced, but according to a source who spoke to Calcalist under the condition of anonymity it is believed to be in the region of $60 million. Cnvrg, which develops a service for managing, speeding up, and scaling data science workflows, enabling clients to quickly develop, test, deploy, and refine machine learning models, had previously raised just $8 million in total, meaning its founders and investors benefited from a handsome payout from the sale.

Cnvrg's last funding round was in 2019 and was led by Israeli venture capital firm Hanaco Ventures and by Jerusalem Venture Partners (JVP).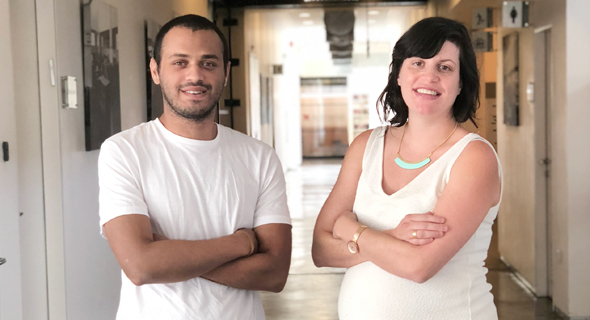 Cnvrg.io co-founders Yochay Ettun (left) and Leah Forkosh Kolben. Photo: PR

Intel's purchase of Cnvrg is part of its efforts to build out its machine learning and AI operations and comes just one week after it bought SigOpt, which developed an optimization platform to run machine learning modeling and simulations.

Cnvrg was co-founded by Yochay Ettun (CEO) and Leah Forkosh Kolben and employs 18 people in Jerusalem and the U.S.