Waldman to leave Mellanox two decades after founding unicorn
Waldman led the Israeli supplier of computer networking products to a Nasdaq IPO in 2007, as well as the $6.9 billion sale to Nvidia Corp. last year
Mellanox Technologies Ltd. president and CEO Eyal Waldman has told the company's employees that he will leave his position at the Israeli supplier of computer networking products in a week. Waldman founded Mellanox in 1999 and led it to a Nasdaq IPO in 2007, as well as the $6.9 billion sale to Nvidia Corp. last year. Waldman, who held 3.6% of the company at the time, received approximately $250 million from the exit.
Mellanox manufactures interconnect chips for data centers, used by suppliers of real-time online services, and cloud services. The deal with Nvidia was already announced in March 2019, but was delayed until April of this year when the Chinese authorities finally signed off on it.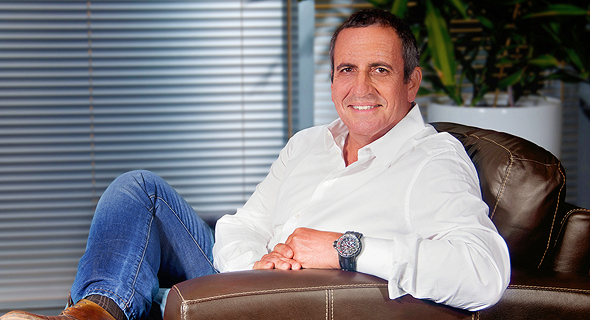 Mellanox founder Eyal Waldman. Photo: Courtesy
Jensen Huang, founder and CEO of Nvidia said at the time that he is hoping Waldman will continue to run Mellanox for many years even after becoming part of Nvidia. Waldman is regarded as one of Israel's leading tech entrepreneurs and he has also not been shy regarding voicing his political views. This past August he was one of 150 entrepreneurs and tech executives that sent a letter to the Israeli government demanding that the state budget until the end of 2021 will be approved immediately.