Cellwize raises $32 million to expand 5G market
The Israeli company has developed a smart RAN automation and orchestration platform that can help accelerate deployment of 5G networks
Cellwize has announced the completion of a $32 million series B financing round led by Intel Capital, Qualcomm Ventures and with the participation of Samsung Next and Verizon Ventures, and current investors including: DTCP, Viola Ventures, Vintage, GreenApple and Sonae IM.

Cellwize, which developed a smart RAN automation and orchestration platform that can help accelerate deployment of 5G networks, had previously raised $24 million, with a large portion of its 2015 round being debt.

Cellwize was founded in 2012 by Daniel Dribinski and Sasi Geva, who are no longer part of the company. The company employs 80 people in Israel and 160 across the world.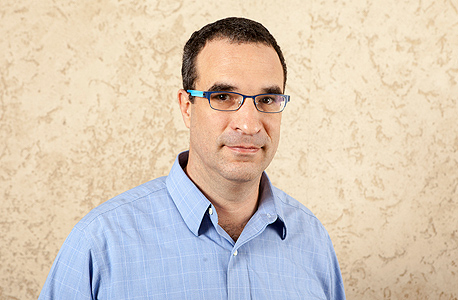 Cellwize CEO Ofir Zemer. Photo: Courtesy

"We began the round around April and completed it within two months," said co-founder and CEO Ofir Zemer. "The company has a strategic value for our investors. Intel has very ambitious plans in this new world of 5G. Qualcomm and Samsung are also very active in this sector. This was a financial investment and no one has made any commitment to work with us, but the business departments of the investors were involved and they told us what they are planning on collaborating on with us.

"5G is happening and the infrastructure is currently being set up in Israel. Verizon with our help is setting up sites every 150 meters. There is a race between the different operators which goes beyond competing for consumers and is more focused on the business activity that 5G will enable," Zemer added. "There will be many applications that will utilize this network and they will depend on it for their financial future. The previous technologies were first and foremost focused on consumers, but 5G is more targeted at businesses."

Cellwize will use the funding to expand its global activity and to enter additional networks like private 5G/LTE (Long Term Evolution) networks and to expand the capabilities of CHIME, the company's cloudified and AI-driven RAN automation and orchestration platform that enables to accelerate 5G network deployment. CHIME, launched this April, has already been integrated by several Tier-1 operators.

"There is an initial demand by consumers for 5G mainly due to the launch of the new iPhone, but this is going to be the first time that fast communication between machines will be possible," said Zemer. "We want to increase the number of our clients alongside the likes of Telefonica and Verizon and to become the axis of the entire network world. We want to complete the software revolution with the operators who understand that they won't be able to survive with 5G without the automatization of their network."

For the last few years, telecom companies around the world have raced to be first in comprehensive 5G rollouts, vowing faster speeds and increased bandwidth, better customer experience to support consumers, as well as advanced low latency/high bandwidth new M2M use cases. However, managing and controlling a multi-vendor, cross-technology network is several-fold more challenging than the legacy 2/3/4G networks.

Cellwize has built an AI-powered RAN automation platform that automates the deployment, design, management and optimization of 5G networks, while seamlessly managing the underlying legacy networks.

The company's technology ingests raw data from the RAN and external sources such as crowdsourcing and geolocation, abstracts it, and makes it available to any application and solution through open APIs. This enables a unified application layer across all vendors, which connects network applications and algorithms to any OSS or vendor in a guarded and controlled way, allowing mobile network operators to accelerate their 5G businesses, and enhances RAN automation across the network, while also reducing operating costs and advanced time to market of 5G services.

"Qualcomm is at the forefront of 5G expansion and is creating a rich environment of technologies that will be utilized by the new generation of connectivity," said Merav Weinryb, Qualcomm Ventures managing director in Europe and Israel. "As a leader in RAN automatization and orchestration, Cellwize has an important role in integrating 5G. We are happy to support Cellwize with Qualcomm's international 5G fund."