Messaging giant Snapchat to acquire Israel's Voca.ai for $70 million
Calcalist has learned that all 35 employees of the American Express Ventures-backed company will be integrated into Snap Inc.
Snap Inc., the parent company of millennial geared messaging app Snapchat, is acquiring Israeli company Voca.ai for an estimated $70 million, a person with knowledge of the move told Calcalist on condition of anonymity. The Israeli company that develops call center voice assistants has raised a mere $6 million to date. Among its investors are American Express Ventures, lool Ventures, Group 11, and Flint Capital. The company employs 35 people, all of whom will be integrated into Snap, following the acquisition.

Voca was founded in 2017 by Dr. Alan Bekker and Einav Itamar, a serial entrepreneur who was among the founders of Corrigon, which was sold to eBay in 2016 for $30 million and Dr. Alan Bekker. The company has participated in accelerator programs of financial giants Citi and Mastercard.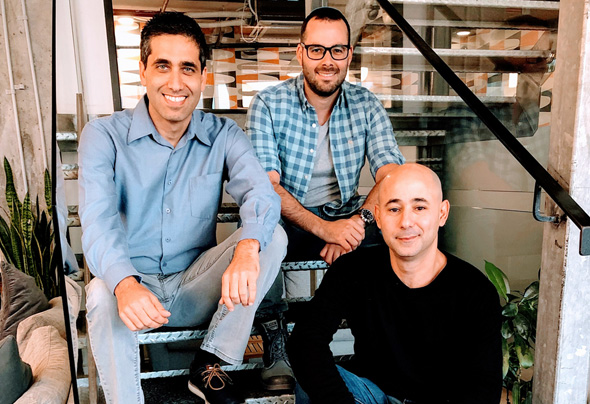 Voca AI's Einav Itamar (left), Danny Ruchman and Alan Bekker. Photo: Guy Dvir

Snap's recent reports have been favorable with the company stating it had 249 million active daily users in the third quarter of 2020, marking an increase of 11 million users from the second quarter. Its quarterly revenues stood at $679 million, compared to $446 million in the same quarter last year. Snapchat is one of the most popular apps in the U.S. with a clear focus on youth and young adults. Snap was created in 2011 by Evan Spiegel, Bobby Murphy and Reggie Brown with a principal feature being that pictures and messages are usually only available for a short time before they become inaccessible. In 2016 Snap acquired Israel-based Cimagine Media, which developed an augmented reality system, and since then has operated a development center in the country.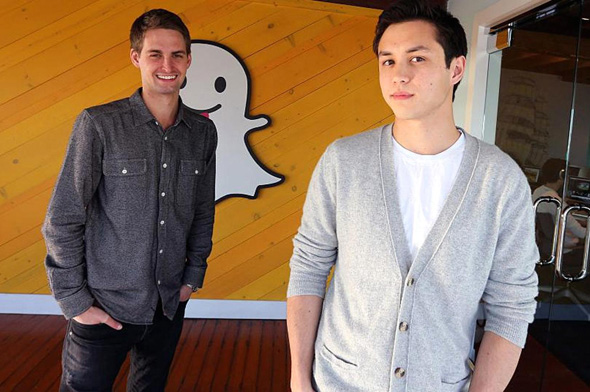 Snap co-founders Evan Spiegel and Bobby Murphy

Voca.ai has developed technology that seeks to change the call center industry by introducing AI-based virtual programs they call Voca Agents that combine the capabilities of human agents with the latest developments in AI to improve the way companies communicate with users.

While other companies in the industry use technology that converts speech-to-text and only then processes it to communicate with users, Voca uses a speech-to-intent algorithm that enables two-way conversation that sounds completely human. In any conversation with a customer, the Voca Agents know how to adjust the voice, language, accent, and tone of speech, as well as their responses, providing customers with pleasant and efficient service without the user even knowing they are chatting with a bot.

In an interview with Calcalist last October, following the American Express investment, Voca.ai's CEO Einav Itamar said: "More and more enterprises are using virtual agents in their call centers and while people have become more open to interacting with AI, ultimately they want to feel like they're talking to someone who understands their needs."