Clenching by day grinding at night - How is the pandemic impacting women's teeth?
Study finds the pandemic is stressing Israeli women out and they're taking it out on their teeth, 50% suffering from Bruxism
Women have a tendency to resort to grinding their teeth more than men when stressed, according to a psychological research study by the Goldschleger School of Dental Medicine at Tel Aviv University's Sackler Faculty of Medicine. One out of every two women reported stress in orofacial muscles and increased tension and anxiety levels over the past period. The study looked at several age groups, who were experiencing anxiety and stress amid the first lockdown in Israel (March - April) and during the second (September - November), proving that women actually process anxiety differently or rather internally, instead of letting out their frustrations externally as men do, they often resort to grinding their teeth or clenching their jaw.

Bruxism, or teeth grinding, is a common psychological act that the body resorts to when under stress. It can have severe effects and wear down tooth enamel, increasing the risk of bacterial infection, chip a tooth's structure, and cause jaw tension, headaches, and intense pain. Jaw clenching is done by day, while actual grinding is often done at night when the subject is unaware. Dr. Alona Emodi-Perlman, Prof. Ilana Eli, and Dr. Efrat Gilon at the School of Dental Medicine and Dr. Nir Uziel at the school's Dental Anxiety Clinic reported their findings after working alongside researchers from the University of Wroclaw in Poland, who examined the Polish population's reaction to the pandemic as well, which was more severe than the Israeli population's reaction.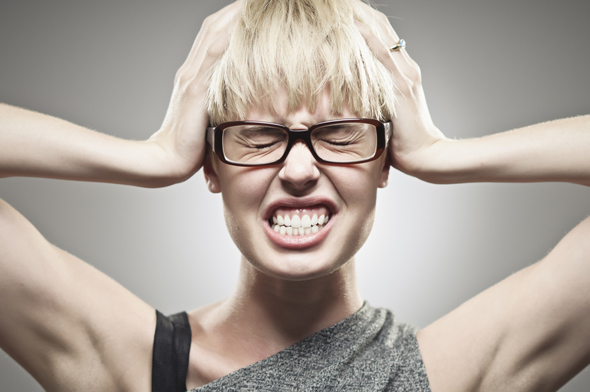 A study has shown that the pandemic has caused more women to grind their teeth out of stress (illustrative). Photo: Shutterstock


The study found that women actually grind their teeth more than men when stressed. Women in the mid-age group (35-55), who may have been home with young children, elderly parents, or working from home were the most affected group, while younger (18-34) and older (56-over) groups were less affected but still experienced bruxism. Finally, the study found that 46% clench their jaws during the day, while some 50% of women ground their teeth at night, resulting in one out of every two women in Israel who grinds their teeth.

"Our study, conducted during the first lockdown of the Covid-19 pandemic, found a significant rise in the symptoms of jaw and facial pain, jaw-clenching and teeth-grinding which are well-known manifestations of anxiety and emotional distress. We found that women are more likely than men to suffer from these symptoms," the researchers said.