Limaca Medical raises $1.25 million for precision biopsy device
The medical device company's solution refines ultrasound-guided biopsies to improve tumor detection and other cancer diagnoses
Israeli company Limaca Medical Ltd., a portfolio company of the Trendlines Group, closed $1.25 of a $1.5 million round for their precision product which improves endoscopic ultrasound-guided biopsies performance and uses an automated revolving needle to obtain core tissue for histopathological testing, or for further analysis under a microscope, perfecting accuracy.

Limaca's device allows medical professionals to acquire questionable biological tissues - which may be the source of a tumor or disease - with greater efficiency than standard practices by causing less trauma to the patient's body and better diagnostic accuracy. The needle is able to pinpoint the exact location of a patient's tumor, and thereby improve medical testing that is later conducted in a lab and can tell whether a tumor is benign or cancerous, assisting in better clinical outcomes. The device will be used for gastrointestinal biopsies as well as other various types of cancer detection.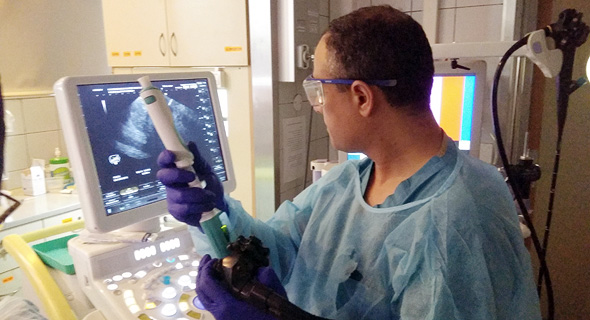 Limaca Medical's Precision device will improve biopsies. Photo: Limaca Medical

In a statement, Limaca Medical said that 10 patients have been enrolled in Limaca's First-In-Human study at the Rambam Health Care Campus in Israel. The study compares Limaca's solution to standard of care EUS biopsy devices. Results have reportedly demonstrated excellent ease of use, safety, and improved sample capture.

Among Limaca Medical's backers are Trendlines (a group with branches in Israel and Singapore), Agriline, and Limaca Chairman Carl Rickenbaugh, who was also a private investor in the company. Limaca will use the funds to schedule its first procedures on patients, begin post-market clinical studies, and obtain official approval from government health regulatory agencies.