Global event promoting female entrepreneurship kicks off in Israel
Panel hosts women from several countries, inspiring female business leaders to take the helm and discuss any obstacles they may face
The 12th annual Global Entrepreneurship Week 2020 kicked off in Israel today whose theme this year focuses on promoting female entrepreneurship. The weeklong event will include dozens of virtual panels hosting leading international and Israeli female entrepreneurs and was hosted as part of a collaborative effort between the Global Entrepreneurship Network (GEN), the U.S. Embassy Jerusalem, and the ​​MIT Enterprise Forum.

Some events include a chance to hear from female business leaders during the virtual Entrepreneurship on Tap, and the SHEvyon Hackathon, where teams composed of students and entrepreneurs will discuss solutions to advocate gender equality in business, political, public, educational, and social fields.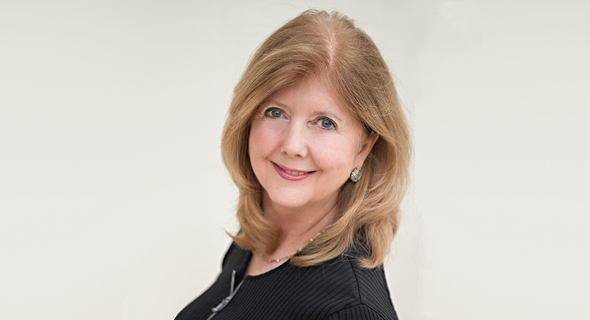 Gwen Edwards head of the Angel Resource Institute. Photo: CTech


"There is no place that better fits global entrepreneurship than the startup nation," Deputy Chief of Mission for the U.S. Embassy in Jerusalem Jonathan Shrier said in his opening remarks of the event. "The full participation of women in global ecosystems is something that the U.S. government strives to promote," he added, naming many projects, among them Women in Tech Israel, which sponsors women in both the Arab and Jewish sectors.

Ayla Matalon, CEO of the Global Entrepreneurship Network Israel noted during the opening panel that while entering the market is equally challenging for both men and women, women are discriminated against in funding and receive less than 3% of all venture capital funds in the U.S.

Polly Van Alsytne, COO of Scotbio, an agritech company that engineers sustainable products out of spirulina, algae rich in health benefits, joined the virtual session from Scotland, and observed that while women are successful in running businesses, this fact is not reflected in the amount of funds that are dedicated to female businesses.

Scotbio uses a patented lighting system to grow spirulina in an indoor factory, but needed to raise GBP 4 billion to make that a reality, and suffered numerous funding setbacks due to the financial crisis that Covid-19 wreaked on markets. She recommended that startups always have a contingency plan, remain flexible, make financial cutbacks when necessary, be reliant on advisors, and effectively communicate with relevant networks, including governments. After following these guidelines, Scotbio succeeded in raising the funds, albeit below their original target.

Co-founder and CEO of HT Bioimaging Shani Toledano was also present at the event. Her company uses AI and thermodynamics in a medical device that analyzes and detects certain types of cancers based on heat diffusion in biological tissues. Toledano noted that she founded the company in wake of tragedy after her father passed away due to cancer that was detected too late. Her medical device begins with a probe that takes a signal from the body and transfers it to a cloud, or a computerized data storage network, and uses an algorithm to detect cancer and noncancer lesions, all without exposure to radiation, while providing immediate and low-cost results. The company is running clinical trials in humans and in animals, and can also help surgeons locate tumors for removal during surgeries. It is currently trying to get FDA approval and generate revenues.

"The vision of my venture is to save people's lives," she noted, "during a time of crisis, the most important thing for an entrepreneur is to be able to operate and work in an uncertain environment."

"Women are doing things for the good of the world, which is very typical of women, they often do things that take care of the world," Matalon remarked.

Nora Nseir Manassa, co-founder, co-CEO, and CTO of Nurami Medical which developed an artificial synthetic material that is used to protect a patient's brain following neurosurgery spoke about some of her challenges entering the field, while also being a minority.

"I was always fascinated with science, but I grew up as a minority in Israel, as an Arab," she said. Not being a native Hebrew speaker, and without any female Arab role models to emulate, she was inspired by her uncle who teaches at the Technion Israel Institute of Technology to overcome barriers of the conservative community. She later co-founded the Arab Women in Science initiative to encourage more Arab women to break into the market, introducing role models and giving guidance in sciences, technology, and entrepreneurship.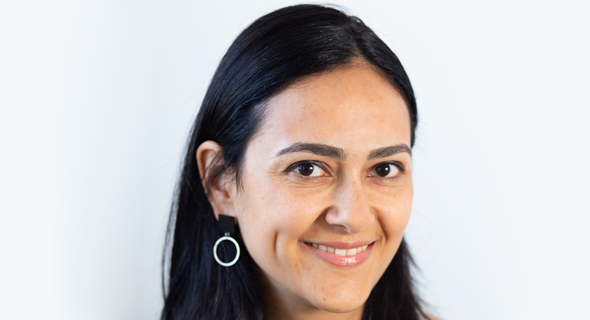 Co-CEO, co-founder, and CTO of Nurami Medical Nora Nseir Manassa. Photo: Michal Deri Viman

"Only with motivation, positivity, and persistence can you make a change," she said.

Gwen Edwards of the Angel Resource Institute who is a Silicon Valley investor and entrepreneur with over 30 years in experience also shared her wisdom. "Access to capital is shifting as the world understands that women are a wonderful talent to invest in," she said.

"Companies that had a female co-founder outperformed those who had an all-male team by some 63%. If we stop for just a minute and absorb that news, we would think harder about how and what we invest in," she said. While one study showed that men still secure valuations at the seed stage that are 73% higher than those of women, there is almost no gap at the Series A level, and reflected how she hopes those differences will shrink.

Her advice? "Give serious attention to consider hiring a female co-founder or adding women to your team. We have fantastic brains to be deeply analytical and caring at the same time, and have children. We can break these paradigms," she said.

In regards to typical stereotypes of older women in such fields trying to outperform and restrict younger women from achieving similar goals, she explained that the dynamic has changed.

"We aren't having the queen bee syndrome now, we're having women delegate and encourage other women."

Lastly, Julia Hu, co-founder and CEO of Lark Health, a digital health company, drew upon her own experiences in the field, which stemmed from dealing with her own chronic health problems - something that she used as inspiration rather than an obstacle - to create her own digital health platform that treats those with chronic diseases. Lark uses AI to provide chronically ill patients with a virtual nurse for 24/7 care through text messaging.

"Covid-19 has been an incredible tragedy in the world, and it's hard to quantify all the suffering, but the silver lining is that it has changed the healthcare sector which has been forced to embrace new technologies such as digital and telehealth," she said.

"When raising funding, sometimes you start to question whether you're either extremely stupid or stubborn if people are saying no all the time." Especially as an Asian-American woman who was raised to be humble and quiet, she felt uncomfortable promoting her skills. "I remembered my goal: to bring compassionate care toward those folks who don't have that. It's not easy to be an entrepreneur, but it's one of the most rewarding experiences of my life. It's okay to fail but it's important to try," she said.