Reinhold Cohn and Calcalist to host 2021 startup competition
Contest is open to startups at seed and series A stages, top three winners will be awarded strategic, digital marketing, and storytelling services worth up to NIS 100,000
The Reinhold Cohn & Partners Group together with Calcalist will hold a startup competition that is set to take place in 2021. The contest partners corporations and leading investors with startups that develop technologies which address challenges in the healthcare & wellness, automotive mobility, media & telecommunications, and industry 4.0 fields.

The competition will be open to startups at the seed and series A stages who have managed to raise $100,000, have a working minimum viable product (MVP), and have begun sales which develop innovative technologies that address challenges in one or several of the aforementioned fields.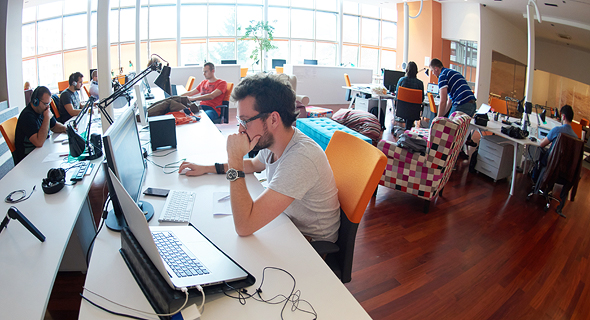 Over the course of the competition startups will be able to compete for patent services, partnerships (illustrative). Photo: Shutterstock

Over the course of the competition, startups that reach the semi-finals and the final round will be allowed to present their ideas to innovation and technology executives from leading corporations and representatives of leading investment funds. The goal of the competition is to create partnerships between startups and companies, from consumers' needs to solutions, between audience and new technologies regardless of physical location. Some of the leading companies which will take part in the competition are Volkswagen, Deutsche Telekom AG, Huawei Technologies Co. Ltd, Seagate Technology PLC, and Schneider Electric. Terralab Ventures, Grove Ventures, and Jerusalem Venture Partners are among the investment funds that will be participating in the competition.

"Intellectual property connects corporations and startups and helps them go forward with business and technological collaborations. We hope to create these investment opportunities and that's why we initiated the Reinhold Cohn and Calcalist startup competition along with the participation of leading companies. We believe that competition can help startups to create real opportunities for point of concept. The corporations that joined want to be exposed to innovative Israeli entrepreneurs who are at the early stage, with a working MVP, and beginning sales. This is an opportunity that Israeli entrepreneurs can't miss," CEO of the Reinhold Cohn Group Orey Gilliam said.

For the semi-finals, which are scheduled to take place between Jan. 11-12, 2021, five to eight companies from every field will present their pitch in front of judges. After the judges make a decision, two companies from each group will advance to the final round.

The finale will take place on Jan. 21, 2021 in a virtual event open to viewers. The companies that make it to the final round will be presented with the possibility of meeting one-on-one with corporations and investors to test their product's readiness for a proof of concept presentation. The companies that make it to the top three slots will receive a combination of services worth some NIS 100,000 ($30,000), including IP services, a full patent application for first place, consulting services from Deloitte Israel & Co., and digital marketing and storytelling services.

The Reinhold Cohn group is the oldest intellectual property group in Israel that employs 230 people, and provides professional services in every intellectual property category including patents, trademarks, designs, copyright, and more. The group includes the patent law firm Reinhold Cohn & Co. and its law offices Gilat, Barkat & Co. that guides startups and leading companies in Israel and around the world to register patents, protecting their value and their intellectual property rights.