Future Israeli astronaut to pay $50 million for space excursion
Eytan Stibbe will pay the sum to travel aboard the SpaceX rocket. At 63, he will be the oldest person to reach the ISS
Retired Israeli Air Force colonel Eytan Stibbe will cover the costs of his own launch aboard a SpaceX rocket on his mission next year to the International Space Station (ISS). It will cost $50 million to spend between eight to 10 days aboard the station and return to Earth.

Stibbe, who will be 63 when he launches, will be the oldest astronaut to ever visit the station, and the second-eldest astronaut after John Glenn, who flew to space for a second time in 1998, at the age of 77. The second-oldest was NASA astronaut Story Musgrave, who launched into space for the sixth and last time in 1996, at the age of 61.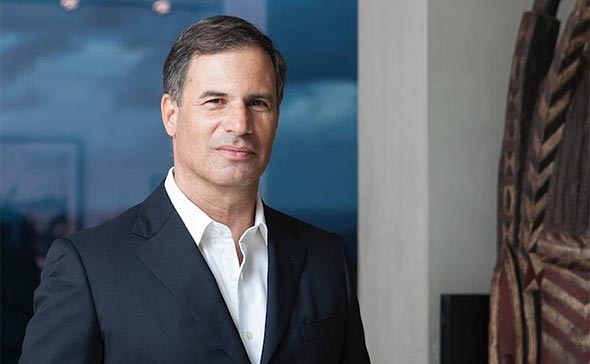 Future Israeli astronaut Eytan Stibbe. Photo: Dan Cohen


In addition, Israel's Ministry of Science and Technology plans to raise a few million shekels to fund the development, construction and launch of Israeli science experiments along with Stibbe, and form an educational program for Israeli children that he will conduct while in space, very similar to the Beresheet children's outreach program. The sum is currently dependent on budget approval. The price of Stibbe's launch also includes a certain amount of cargo, which the ministry will try to increase so as to make room for the experiments that will be chosen by the scientific committee headed by Director of Innovation at Israel Aerospace Industries' Space Division, Inbal Kreiss.

Stibbe will be a private astronaut and part of Axiom Space's first launch. Axiom has plans to build its own private space station in the future. Stibbe's trip is scheduled for the end of 2021, and he will travel with a team of astronauts to the ISS, on SpaceX's Dragon rocket. As part of collaboration between Israel's Ramon Foundation and NASA, he will get access to several systems on board to conduct experiments, such as the robotic arm that is used to carry out maintenance work outside the station.

Stibbe, 62, served in the Israeli Air Force as a fighter pilot, and until less than a year ago was a flight instructor at the Israeli Air Force Flight Academy. On June 11, 1982, he shot down four Syrian aircraft during a single mission, two Sukhoi SU-22s, a MiG-23, and an Aérospatiale Gazelle helicopter. Two days prior he helped take down another MiG-23.

Stibbe became wealthy after founding the LR Group along with Roy Ben Yami and Ami Lustig, two other former air force pilots. LR specializes in security and infrastructure projects in Africa, but today it only operates in civilian fields, such as in agriculture, health, and water. Today, he is a founder of the Vital Capital venture fund, which today manages economic and social projects in Africa.