Chinese VC RunYoung launches $50 million fund to invest in Israeli life science startups
The fund will invest sums starting at $250,000 in basic research projects and up to $5 million in early-stage companies
Chinese venture capital fund RunYoung Technology Transfer Center, which specializes in the life sciences sector, launched earlier this month a $50 million fund dedicated to investing in Israeli early-stage life sciences companies that are interested in entering the Chinese market.

The fund will be managed in Israel by Dr. Benny Zeevi, a veteran of the Israeli life sciences industry.

According to RunYoung, early-stage life science funding in Israel has nearly doubled over a five year period, from $700 million in 2015 to $1.3 billion in 2020 so far, with around 150 new companies in the sector being formed in the country each year.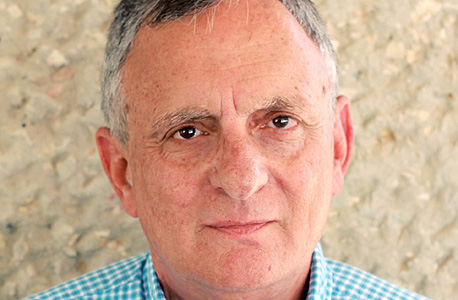 Dr. Benny Zeevi. Photo: Courtesy

The fund will invest sums starting at $250,000 in basic research projects and up to $5 million in early-stage companies. In addition, the fund will leverage its strategic partnerships to lead more substantial rounds in more mature companies.

RunYoung added that it will utilize its extensive network of strategic partnerships that its portfolio companies can leverage in order to help Israeli startups penetrate the Chinese market. These include several top Chinese pharma and medical device companies, such as Sinopharm, Shanghai Pharma, and Kangji Medical, as well as leading technology transfer organizations in Israel such as Yissum, Mor, and Sheba Medical Center.

RunYoung has already invested in three Israeli life sciences companies and several research projects that originated at various technology transfer offices. The fund boasts both Israeli and Chinese advisory consulting teams, including a Nobel Prize winner, scientists, physicians and key thought leaders from leading medical and pharma companies and the CFDA, the Chinese National Medical Products Administration.

The fund also announced a new strategic partnership with CW Data, a Chinese government entity that aims to gather all of China's medical records in one place. RunYoung and CW Data will cooperate to create efficient models to aid Israeli life sciences technologies to enter the Chinese health market.

"Israel plays a pivotal role in global life sciences innovation," said Roger Lu, founder and chairman of RunYoung Technology Transfer Center fund. "Our new strategic partnerships, including with CW Data and others, will facilitate the introduction, incubation, and commercialization of these technologies in China, which will ultimately benefit Chinese patients."

Dr. Benny Zeevi added: "Israel is a tiny market with a world-leading innovation ecosystem, while China is a massive market in need of innovation. With a fantastic team in place capable of identifying the most cutting-edge life science technologies early, RunYoung will be a bridge that will connect Israeli startups with the ever-growing Chinese market."